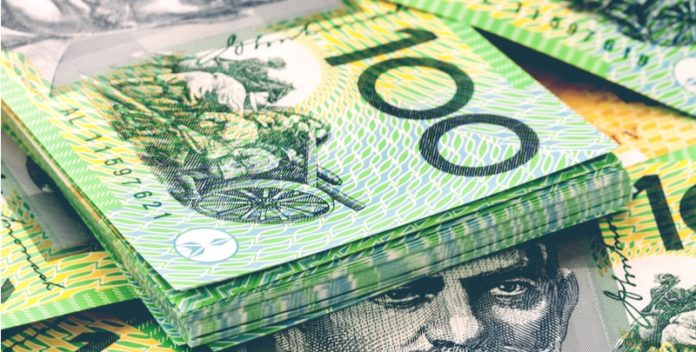 The Australian dollar weakened, boosting the pound versus Australian dollar exchange. The fall followed news that China's credit rating had been downgraded for the first time in 25 years. The exchange rate hit a high of 1.7433 in early trading, although this is still significantly lower than the high of 1.7611 reached earlier in the month.
The credit rating agency, Moody's, cut China's rating by one notch to A1 from Aa3, giving the explanation that the cut reflected expectations that the country's financial strength would weaken over coming years as economy-wide debt increases and growth potentially slows. The move has renewed concerns over the economic strength of Australia's key trading partner.
How does this affect the Australian dollar?
Given that China is the world's largest consumer of metals, any concerns over the country's economic outlook raises concerns over future metal demand, which weighs on the price of metals. The Australian dollar is a commodity currency, one particularly related to metals, which make up the bulk of Australia's exports. Ultimately, these Australian metals need to be bought using Australian dollars. That means if the demand or expected demand for metal decreases and metal prices also lower, then the demand for the Australian dollar will also decrease, lowering its value.
Interestingly, the news didn't have much of an impact on other markets, so today's movement looks like a knee jerk reaction. Moving through the day the Australian dollar started to strengthen once more and the pound Australian dollar exchange rate tumbled through 1.7300.
Sterling subdued in wake of attacks
On the other side of the equation, the pound is rather subdued across the board. There have been no major pieces of influential data to move the pound today and political campaigning has been suspended in the wake of the Manchester bombing.

This publication is provided for general information purposes only and is not intended to cover every aspect of the topics with which it deals. It is not intended to amount to advice on which you should rely. You must obtain professional or specialist advice before taking, or refraining from, any action on the basis of the content in this publication. The information in this publication does not constitute legal, tax or other professional advice from TransferWise Inc., Currency Live or its affiliates. Prior results do not guarantee a similar outcome. We make no representations, warranties or guarantees, whether express or implied, that the content in the publication is accurate, complete or up to date. Consult our risk warning page for more details.
This article was initially published on TransferWise.com from the same author. The content at Currency Live is the sole opinion of the authors and in no way reflects the views of TransferWise Inc.