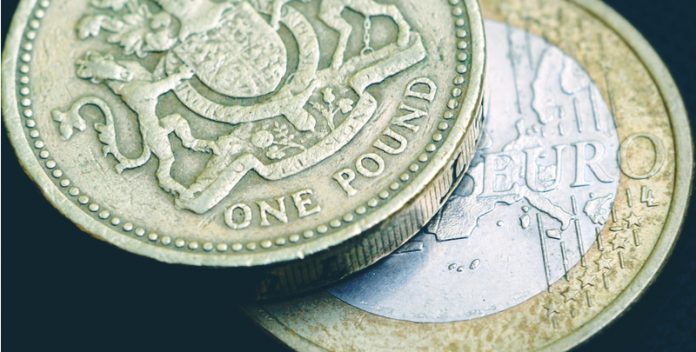 The pound euro exchange rate was locked in a battle of stalemate around opening levels of 1.1650 as pound strength was offset by equivalent euro positivity.
Overall demand for sterling was strong after a week of data showing the UK economy to be resilient in the face of rising prices following the devaluation of the pound after Brexit.
Firstly, unemployment is at multi decade lows whilst the employment level hit another record month.
Secondly retail sales smashed expectations, showing that consumers are still hitting the high street and spending, despite rising prices and wages that don't keep up with the price increases. Finally, manufacturers reported the strongest growth in three years, thanks to increased export orders.
The statistics flowing out of the UK are pointing to a strong, robust economy. Good news for the pound. Strong economies mean strong currencies, because investors want to put their cash into countries where growth prospects are strong. They need local currency to do this, and the resultant increase in demand for that local currency pushes up its value.
German producer prices at 6 year high
On the other side of the equation, demand for the euro was equally strong. Investors have been waiting patiently for inflation data which has remained stubbornly low in the eurozone, despite economic activity picking up. Inflation data is of particular interest because Mario Draghi, President of the European Central Bank has clearly stated that the ECB will remain in favour of low interest rates until the inflation is stable at the central bank's target of 2%.
In turn, central bank interest rates are important: higher rates attract overseas capital looking for better returns. Increases demand for currency pushes the value of the currency higher.
Figures showed that prices faced by manufacturers in Germany, the powerhouse of Europe grew by 3.4% across the year, the highest reading since 2011. This figure is often considered to be an early gauge of inflationary pressures building, pointing to the possibility of a strong inflation figure.
Eurozone inflation came in at 1.9% in April, remarkably close to the ECB's target of 2%. Today's figure may increase pressure on the ECB to consider tapering its ultra-loose monetary policy. However, with National Assembly election in France and Chancellor elections in Germany, the central bank may be wary of doing anything.

This publication is provided for general information purposes only and is not intended to cover every aspect of the topics with which it deals. It is not intended to amount to advice on which you should rely. You must obtain professional or specialist advice before taking, or refraining from, any action on the basis of the content in this publication. The information in this publication does not constitute legal, tax or other professional advice from TransferWise Inc., Currency Live or its affiliates. Prior results do not guarantee a similar outcome. We make no representations, warranties or guarantees, whether express or implied, that the content in the publication is accurate, complete or up to date. Consult our risk warning page for more details.
This article was initially published on TransferWise.com from the same author. The content at Currency Live is the sole opinion of the authors and in no way reflects the views of TransferWise Inc.