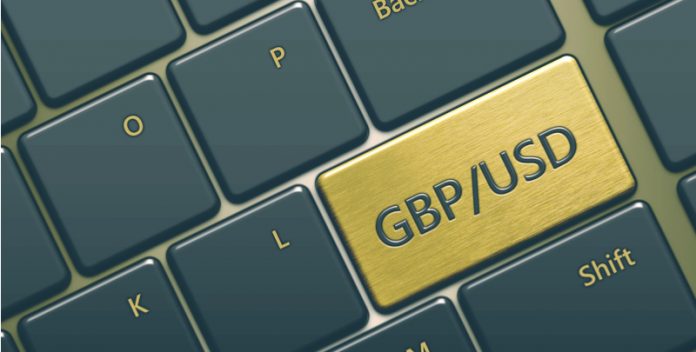 The pound U.S. exchange rate advanced on Wednesday driven by both a strengthening pound and a weakening dollar, which pushed the GBP/USD rate to a high of $1.2978 and brought the closely watched $1.30 level back into view.
The dollar weakened on Wednesday, as political turmoil which has gripped Washington shows no signs of abating. The Trump administration is lurching from scandal to scandal in a series of events which are starting to look a lot like Nixon's Watergate scandal, with new controversies to address almost on a daily basis.
While speculation as to what will happen to Trump is premature, there is a clear drive to get to the bottom of the scandal, with even Republicans talking about a subpoena. These growing distractions may delay Trump's economic agenda of tax cuts and fiscal stimulus, which has been the basis of increased investment into the U.S. since the election in November. Any sign that these expansionary, economic policies will be at best delayed and at worst never happen, would be negative for the dollar. As it could lead to investors withdrawing from U.S. investments, thus increasing the supply of dollars, and decreasing the currency's value.
Solid jobs report gives the pound as boost
Meanwhile the pound strengthened following solid jobs data. Unemployment hit its lowest level since 1975, at 4.6%, the number of jobs created came in six times higher than forecast and there was another record in the number of people employed. The pound jumped following the release, focusing on the good news rather than the fact that wage growth was rather anaemic at 2.4% up from 2.3% and lower than inflation of 2.7%, which actually means wages declined in real terms.
Usually we would expect a weak wages growth figure to bring sterling lower. When wages go up, prices increase to cover the extra labour force costs, pushing up inflation and raising expectations that the central bank will raise interest rates sooner rather than later. When wages rise slowly, or slower than expected, expectations of an interest rate increase diminish.
If interest rates in UK are relatively lower than other countries, it will make it less attractive for investors to save money in the UK. This will cause outflows from the UK, increasing the supply of sterling and decreasing the value.

This publication is provided for general information purposes only and is not intended to cover every aspect of the topics with which it deals. It is not intended to amount to advice on which you should rely. You must obtain professional or specialist advice before taking, or refraining from, any action on the basis of the content in this publication. The information in this publication does not constitute legal, tax or other professional advice from TransferWise Inc., Currency Live or its affiliates. Prior results do not guarantee a similar outcome. We make no representations, warranties or guarantees, whether express or implied, that the content in the publication is accurate, complete or up to date. Consult our risk warning page for more details.
This article was initially published on TransferWise.com from the same author. The content at Currency Live is the sole opinion of the authors and in no way reflects the views of TransferWise Inc.