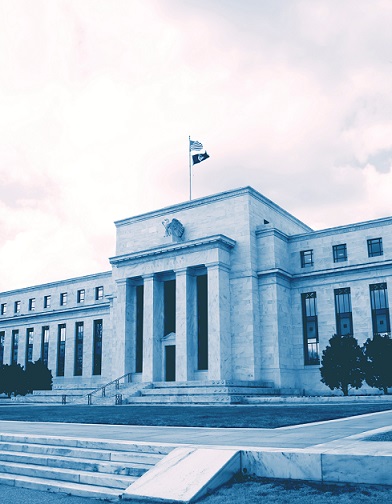 Upbeat economic data for both UK and for US kept the pound to US dollar exchange rate relatively stable throughout the day at $1.2940; even though divergence between the Federal Reserve and the Bank of England's monetary policies appear to be widening.
UK data points to resilience in consumer spending
Firstly, better than expected BRC retail sales for March, at 5.6%, boosted the pound. This release was particularly well received as it calms concerns over consumers reining in their spending in the face of rising inflation, from a Brexit weakened pound and stagnating wage growth. Given the reliance of the UK economy on consumer spending, any tightening of household purse strings will weigh on economic growth, which could then pull sterling down.
Today's surprise on the upside indicates that consumer spending is resilient, at least for the time being. However, as we move through 2017 that is expected to change, as uncertainty caused by Brexit slows the economy down, including job creation, meaning that consumers could choose to hold back on purchasing larger items.
Jobs data and Fed speakers point to June hike
Across the Atlantic, data showed that the number of job openings in March remained constant at 5.743 million. This figure came soon after the more closely watched nonfarm jobs report on Friday, which showed that the unemployment rate in the US was at the lowest level in a decade at 4.4%, supporting expectations of an interest rate rise in June. The market is currently pricing an almost 90% probability of a rate hike in June, according to CME Group. If investors were looking for anymore confirmation of a June hike, then they were in luck this afternoon, as a trio of Federal Reserve speakers, on the circuit, were all supportive of an interest rate increase at the next meeting.
Perhaps the only obvious sticky point is that wage growth still hasn't picked up as much as hoped. Friday's report showed wage growth stubbornly weak at 0.3%, although in line with expectations. With such a low unemployment rate, there is not much slack in the labour market, which should result in wages picking up soon. Wages are a lagging indicator and the Fed are clearly keeping that in mind. Should wage growth start to tick up more quickly, then a third rate hike in 2017 could be on the cards, which would push the dollar northwards and pull the sterling dollar exchange rate lower.

This publication is provided for general information purposes only and is not intended to cover every aspect of the topics with which it deals. It is not intended to amount to advice on which you should rely. You must obtain professional or specialist advice before taking, or refraining from, any action on the basis of the content in this publication. The information in this publication does not constitute legal, tax or other professional advice from TransferWise Inc., Currency Live or its affiliates. Prior results do not guarantee a similar outcome. We make no representations, warranties or guarantees, whether express or implied, that the content in the publication is accurate, complete or up to date. Consult our risk warning page for more details.
This article was initially published on TransferWise.com from the same author. The content at Currency Live is the sole opinion of the authors and in no way reflects the views of TransferWise Inc.