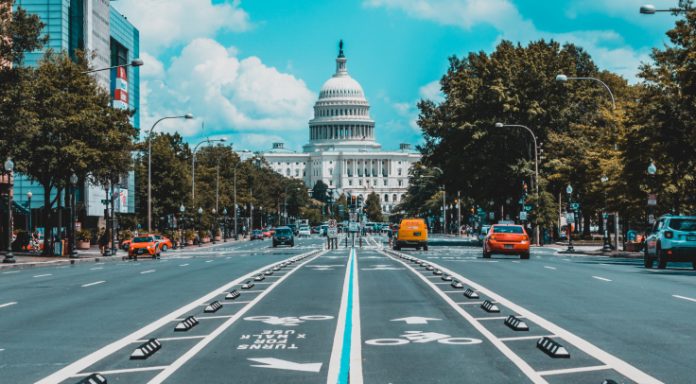 US employment numbers eagerly awaited.
Geopolitical risks bring back the risk-off mood.
Permanent job losses worries market
The US dollar index has formed Bear Flag at key resistance after falling to two-plus year lows in earlier days.
Asia-pacific Trades Risk-off Dynamics
Geopolitical tensions rose today as the US President Trump passed an executive order permitting US companies only 45 days more to engage with Chinese-owned WeChat and TikTok. The order follows an earlier threat from Trump to shut-down TikTok, if not sold to an American company before September 15.
WeChat's management is counted among the leading tech companies in China; this almost assures a retaliatory escalation from Beijing.
Such an uncertain trade environment caused by the friction between the two largest economies will likely trigger a sustained risk-averse market environment.
Haven-linked Yen and the dollar showed strength against their pro-risk competitors after the news, while gold traded below its record highs.
If China responds without much restraint to the US action, there will be more haven inflows and consolidation in risk assets.
The US job reports for July – expected today to show unemployment decline to 10.5 Percent, could move markets, given the heightened focus on jobs to gauge the pace of US economic recovery.
All Eyes on NFP
The US Nonfarm Payrolls might show an addition of 1.58 million jobs in July, and any positive surprise would support the greenback's recovery against its competitors. Meeting expectations or better by NFP would be in line with yesterday's positive jobless claims data which showed a declining trend to the lowest level since the start of the pandemic.
But, the worries about long-term employment scenario have surfaced as permanent job-loss numbers are climbing up.
The coronavirus might continue hampering the return to normalcy, and so the jobless numbers are not expected to abate soon. Such worries have intensified the pressure on Congress to deliver on the stimulus bill without further delay.
So, positive employment data might strengthen the dollar as economic troubles will look less dramatic – keeping off Fed intervention and hence less inflationary expectations for the markets.
Permanent job losses, and the difference in the Congress, might lessen the bullishness from a positive NFP; hence the report today, in the best case, could prevent further US dollar selling and help it to bounce off the current oversold levels.
---