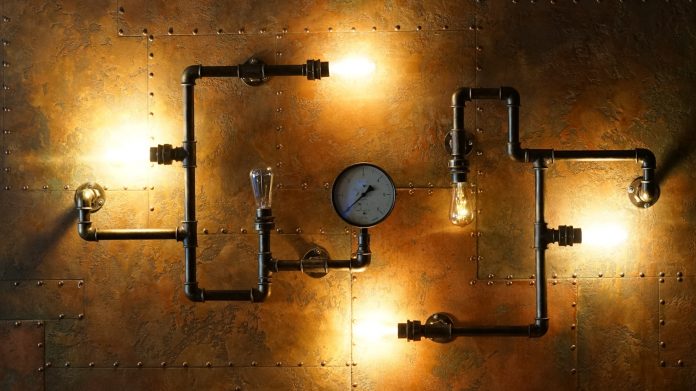 Pound (GBP) falls as the energy cap rises
Energy bills will rise again from October deepening the cost of living crisis
Euro (EUR) rises despite German consumer confidence hitting a record low
Eurozone inflation data is due next week
The Pound Euro (GBP/EUR) exchange rate is falling on Friday paring gains from the previous session. The pair settled 0.39% higher yesterday, at €1.1858, after trading in a range between €1.1817 – €1.1875. At 15:45 UTC, GBP/EUR trades -0.56% at €1.1722. The pair is set to end the week at approximately the same level that it started the week.
The pound is falling after Ofgem, the market regulator, hiked up its price cap sharply. UK households now face an 80% rise in gas and electricity bills, effective from October.
The move will squeeze household incomes further, intensifying the cost of living crisis in the UK. A larger portion of monthly wages will be spent on energy needs in the home meaning disposable income will fall more. UK economy is reliant on the service sector and consumer spending. With spending now set to fall, the economic outlook is deteriorating rapidly.
The BoE forecasts that the UK will tip into recession in the fourth quarter. The recession could be long and deep without a rapid solution to the energy crisis here, which looks unlikely.
The euro is rising despite German consumer confidence plunging to a record low in September as energy costs continued rising and show no signs of slowing. GFK consumer confidence fell to -36.5 in September down from 30.9 and below 31.98. Confidence is plunging as the energy crisis deepens and inflation pushes higher. Next week sees the release of both Eurozone and German data.
The data came following better-than-expected data from Germany and the ECB minutes from the July meeting in the previous session. The minutes showed that the central bank policymakers agreed that more work needed to be done to bring inflation under control. The board also agreed that the medium-term inflation risks were rising, which unnerved the market and pulled the euro lower.
---