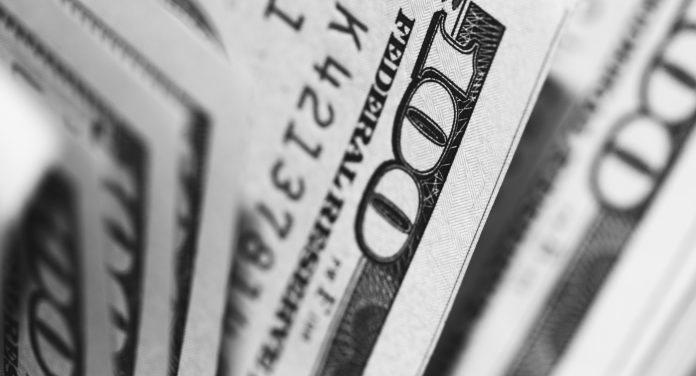 The euro is higher against the US dollar on Monday.
US dollar resumes decline, gold continues higher
August Empire Fed Manufacturing index data disappoints
G7 finance ministers met online to discuss response to coronavirus
France coronavirus cases above 3k for two days
EUR/USD was up by 28 pips (+0.24%) to 1.1869 as of 5pm GMT. Last week the euro-dollar exchange rate rose +0.47%.
The currency pair was fairly directionless, trading in a 20-pip range with opening levels acting as support.
EUR: Positive momentum carries euro higher
It was a generally quiet day in foreign exchange markets so the prices tended to drift in line with recent trends. Should the EUR/USD close higher today, it would be the 6th successive daily gain. This week, should if finish higher would mark the ninth weekly gain for the euro over the US dollar.
There was seemingly no breakthrough or big policy change after a G7 finance minister summit was held online.
Gains in the euro came in spite of a new wave of coronavirus cases in France, which has reported over 3000 new daily cases for the past two days. Sunday was 3015 while on Saturday it was a new post-lockdown high of 3310.
USD: Dollar selling continues, as gold rises
The US dollar was softer against the euro again on Monday, while the price of gold also continued higher amid the weakness in the greenback. Precious metals have been gradually rebounding since a sharp selloff in the middle of last week.
Disappointing economic data disappointed was one catalyst for the US dollar weakness. The New York Empire Fed manufacturing index was reported at 3.7, a far cry from the 15 expected and the 17.2 prior.
The chance that rising US China tensions could spill over and breakdown the phase one trade deal was another source of concern. China made no comment on the reason behind cancelling a review of the trade deal that was schedule for the Saturday just gone. White House trade advisor Peter Navarro said China was keeping its word on the agricultural purchases.