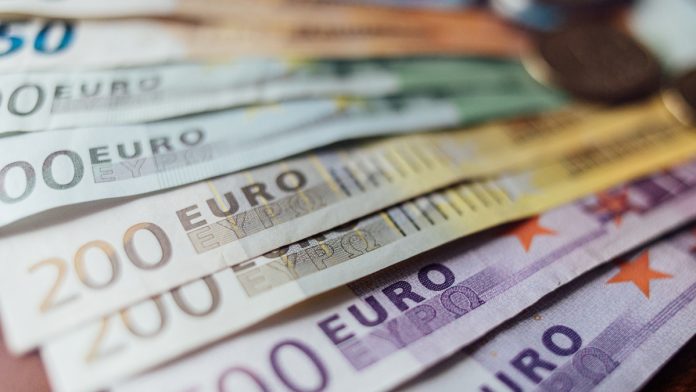 Pound (GBP) rises on rising rate hike bets
UK house prices are set to drop 10%
Euro (EUR) falls after weak data this week
ECB rate decision next week
The Pound Euro (GBP/EUR) exchange rate is rising for a fourth straight session. The pair rose +0.17% in the previous session, settling on Thursday at €1.1639 and trading in a range between €1.1607 – €1.1653. At 18:35 UTC, GBP/EUR trades +0.52% at €1.1699.
The pound pushed higher on Friday, continuing its rally, boosted by expectations that the Bank of England would keep raising interest rates in order to tame stubbornly high inflation.
The impact of this is being felt on mortgage rates across Britain which will increase again on Friday and which will likely put the housing market under renewed strain. After stubbornly high inflation data last month, lenders have scrambled to price in more increases in borrowing costs from the Bank of England in the coming months.
HSBC, for example, temporarily with three mortgage products phone new customers applying through brokers. Analysts at Oxford Economics, forecast of 10% peak-to-trough drop in house prices if the Bank of England raises interest rates to 5%. Yesterday, the Moody's rating agency also forecast a 10% drop in house prices.
Meanwhile, the euro continued to trade under pressure as weaker data has seen the market reining in interest rate hike expectations from the ECB.
Data this week showed that the eurozone had slipped into a recession and the first three months of the year. The data came after data last week showed that inflation had cooled by more than expected in the region in May.
The ECB is still expected to raise interest rates by 25 basis points when they meet next week. ECB president Christine Lagarde even mentioned this week that inflation in the region was too high and that more rate hikes were needed.
Another interest rate hike is expected potentially in July. However, if inflation were to cool quicker than expected, this could be the end of the hiking cycle, and even the July hike could be questionable.
---