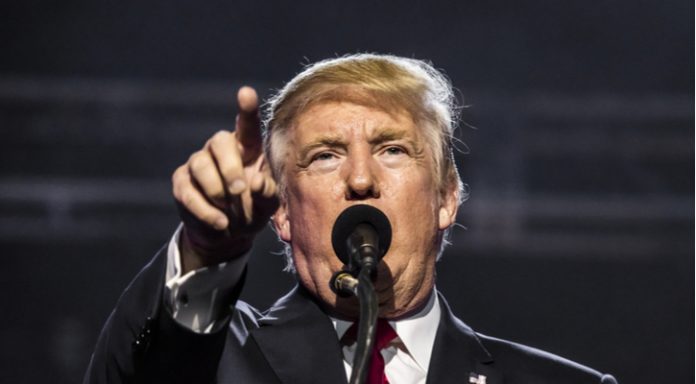 USD recovers on a higher yield.
Democrats' Georgia win triggers more-stimulus hopes.
US NFP eyed by market participants.
The Capitol storming by Trump supporters failed to make any lasting impression on the investor sentiments as the focus was primarily on the Democrats' Georgia win. Equities rallied while the dollar trades mixed as the risk-on sentiments and higher yields pulled the greenback in opposite directions.
Traders are now eyeing pandemic updates along with vaccine progress and the US unemployment claims.
US politics witnessed an ugly turn yesterday with Trump supporters storming the Capitol, mostly driven by the unsubstantiated election-fraud claims made by the outgoing President. The vandalism while the Congress was in session conducting discussions ahead of ratifying President-elect Joe Biden's win, was later brought under control by the authorities, but only after causing a few casualties.
The process of ratifying an election-win, usually a short ceremonial event, is set to conclude later today. Equities fell as the news of rioting spread, but later recouped losses and some more.
The US stock futures indicate a continuation of the bullish moment, mostly as Democrats received a chance to control the upper chamber after Raphael Warnock and Jon Ossof won Georgia runoff elections.
US Treasury yields helped to contain the weakness in the USD. Ten-year Treasuries' yield stayed above one Percent. Gold failed to hold onto early gains.
The Fed minutes showed a balanced situation with some members wanting to expand bond buying while others asked to taper it.
ADP's private-sector jobs report noted a loss of 123,000 jobs in December, a disappointment ahead of the Friday's Nonfarm Payrolls. Private jobs number contradicts the recent upbeat ISM Manufacturing Purchasing Managers' Index.
GBP/USD trades below 1.36 on pandemic worries and strict lockdown, while EUR/USD trades near 1.23. Preliminary Eurozone inflation for December is seen subdued; German Factory Orders did better than anticipated with an increase of 2.3 Percent in November.
---