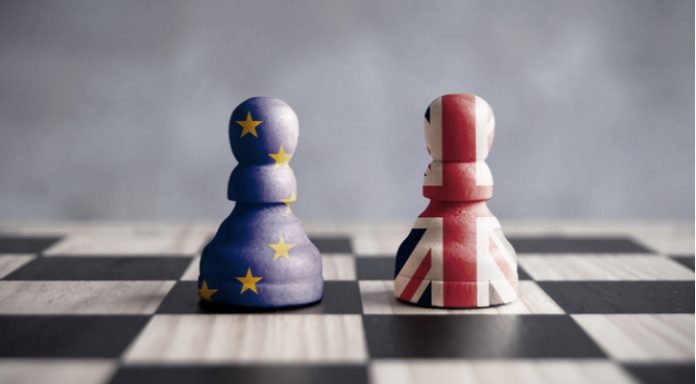 The UK offers much better fisheries terms than earlier.
UK Q3 GDP revised up.
Sterling volatile as holiday affects volume.
The GBP attracted fresh buying as the UK made a better offer than earlier to the EU regarding fishing – the key subject on which negotiators from both sides couldn't find a middle ground yet. The UK has reportedly offered 35 Percent reduction in the catch value, which will be met in phases over a five-year period; EU's original demand has been a reduction of 25 Percent.
The EU hasn't responded to the new development, but the market seems to price-in progress towards a Brexit-deal or at least a counter-offer. The sterling has bounced back from yesterday's low, below 1.3200, and trades around 1.3440, while EUR/GBP lost yesterday-gains to trade below 0.9100 sliding down from 0.9220 sold on Monday.
UK GDP made a leap of 16 Percent in third-quarter, according to the final reading, up from the preliminary forecast of 15.5 Percent and -18.8 Percent in the previous quarter. The fall in GDP from the same quarter last year was revised to 8.6 Percent. The figures released by the Office for National Statistics also showed Public sector net borrowing for November at 31.6 billion pounds, the third-highest ever.
The number of coronavirus cases in the UK inched higher with the seven-day rate up by around 55 Percent as 33,364 new cases were recorded on Monday. The UK is now stranded from Europe and thousands of lorries are stranded at UK ports. The government might test all the lorry drivers in an effort to restart the freight.
The holiday season has dried up the volume in the market, making it very difficult to trade in the GBP, as volatility spiked. Monday range in the cable was more than double its current ATR – surpassing late-March volatility.
Traders might adopt a wait-and-watch policy until Brexit news is announced.
---