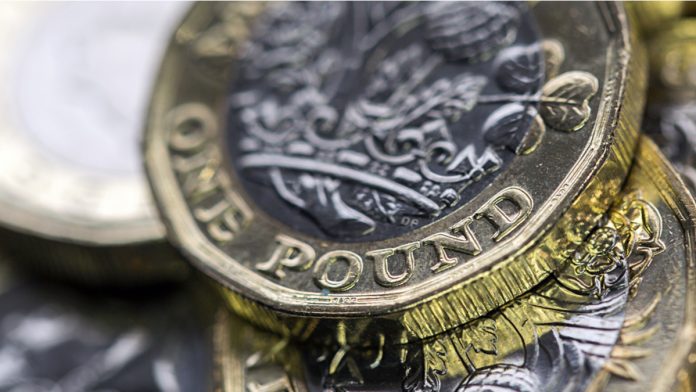 APAC equities gain.
Brexit negotiations extended, supports GBP.
Underlying forces might pull GBP back to the ground.
Asia-Pacific equities climbed higher today as the US stimulus discussions and the upcoming rollout of Pfizer vaccine cheered risk-takers. Japan's Nikkei 225 index gained 0.3 Percent while Australia's ASX 200 index rose 0.27 Percent and China's CSI 300 index jumped 0.97 Percent.
Japanese business confidence hit the highest level since the first quarter of 2020, while Chinese equities were helped by the news of additional fiscal support soon.
Gold and silver lost ground while the US Treasury Yields held steady around 91 basis points.
The day ahead will have Euro-zone industrial production for October and the US consumer inflation expectations.
JPY and USD trade weak against their counterparts as risk-off sentiments are not in vogue.
Brexit-deal Talks Extended, Helps GBP
The extension of Brexit negotiations assisted the sterling in moving higher against its major competitors. The UK Prime Minister Boris Johnson and EU Commission President Ursula von der Leyen agreed to continue the talks.
In a joint statement, they agreed that it is worth the effort to try again for a deal despite the weariness after unsuccessful talks that extended over a year and missed several deadlines.
The statement notably misses any indication of progress in the talks. On the contrary, Johnson said that the two parties are very far apart on many key issues. Thus, the chances of a deal before the year-end deadline look remote.
Fisheries and the level playing field are the two most contentious issues.
The chances are further remote if we consider the statement from French European Affairs Minister Clement Beaune who said his country would veto a bad deal, even when expressing hopes for an agreement.
There are reports that French President Emmanuel Macron wants to pressurise the UK into conceding ground on contentious issues by pushing the negotiations past the deadline.
The British Pound might not be able to sustain the current strength if a successful agreement between the UK and the EU doesn't materialise in the coming weeks.
---