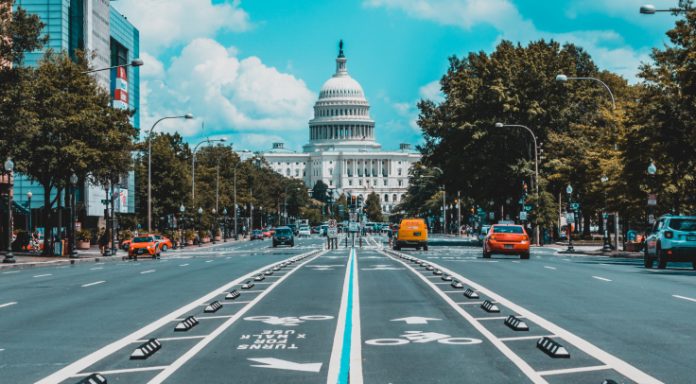 Equities rise during Asia-Pacific trading eyeing the US election outcome.
Joe Biden is inching closer to the presidency.
EUR/USD awaits Fed and election updates; near crucial resistance.
The likely presidency of Joe Biden triggered a run-up in the Asia-Pacific equities with Japan's Nikkei 225 rising by 1.64 Percent and Australia's ASX 200 index going higher by 1.28 Percent. At the same time, the haven-linked USD and JPY rose at the expense of pro-risk currencies like the Australian Dollar.
Gold traded in the green, albeit with a small gain while silver jumped 1.28 Percent and US 10-year Treasury yields went down by three basis points.
The economic docket ahead is heavy with Bank of England monetary policy and Federal Reserve decision hogging the limelight.
Euro Prospects Up On Likely Biden Victory
The chances of a contested US election have gone down and helped the risk sentiments somewhat for Euro after being hit by a wave of lockdowns across Europe – affecting economic revival in the region.
Joe Biden is just six Electoral College votes short of getting to the White House as the US President and holds the lead in Nevada and is closing his gap with Trump in critical states Georgia and Pennsylvania.
If Biden manages to win any of these states, then he will pass the required 270 votes as the outstanding ballots might not change the picture against him. Even though it is early to call the election, the hopes of getting a new president who is not hostile to European interests would boost the common currency against the greenback.
Nevertheless, the chances are slim for the Democrats to be able to control the Congress, Senate and the White House at the same time. The pending fiscal stimulus will receive a boost if the Democrats succeed in securing the Senate.
The FOMC meeting today might be quiet, but its members have already raised concerns about the lack of fiscal support to the economy. Chairman Jerome Powell and governor Lael Brainard in separate comments earlier had outlined the absence of economic stimulus as the significant risk facing the US economy.
The Fed might not act further on the monetary side, especially as former New York Fed President William Dudley suggested that the central bank has already achieved whatever it could with the monetary policy in the given scenario.
The unwillingness of the Fed to further act on the monetary policy might disappoint the market and thus assist the US dollar.
---