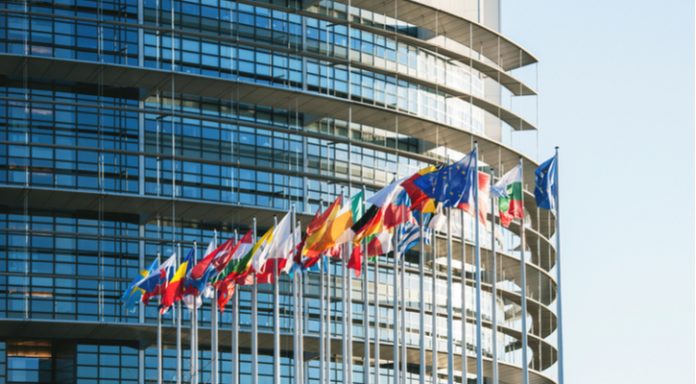 Equities sold-off in the overnight equity markets amid European lockdown.
Asian markets follow the western lead.
ECB meeting might trigger more selling in European equities.
The lockdown news from several nations worried the equity markets and investors ran for cover during the US and European sessions yesterday and in the Asian session today.
Australia's ASX 200 index fell by 1.6 Percent while Japan's Nikkei 225 declined by 0.37 Percent – the Bank of Japan has revised 2020 GDP projections.
Equity market bears couldn't affect the mood in the FX market as the pro-risk Australian, New Zealand and Canadian dollars went up at the expense of haven-linked currencies.
Gold went above 1880 dollars for an ounce while silver regained after early declines; the US Treasury yields remained steady.
The traders will await the European Central Bank's monetary policy meeting and the US initial jobless claims.
The resurgence of the pandemic in Europe has put worries over the economic recovery in the region and has affected the regional risk assets.
France and Germany have initiated at least one-month long lockdown measures while Italy increased the severity of its restrictions. The moves came as France witnessed its 7-day moving average of cases climbing to 39,000 along with a spike in the number of deaths. President Emmanuel Macron said that the earlier precautions weren't enough as the virus has managed to circulate at a faster rate than the worst-case imagined, prompting the new restrictions.
The unrestricted rise in the number of COVID-19 patients might force ECB to send more help to the economy. Many of the ECB members have been aligned to keeping the pandemic response options open.
But, the chances of additional monetary support might not be high as the pandemic emergency purchase programme is considered as a ceiling and not as a target by many committee members. Also, €1.35 trillion PEPP hasn't seen much spending – less than half and hence doesn't require any further policy support from the ECB.
The European benchmark EU Stoxx 50 index fall might continue in the absence of additional monetary support from the central bank.
---