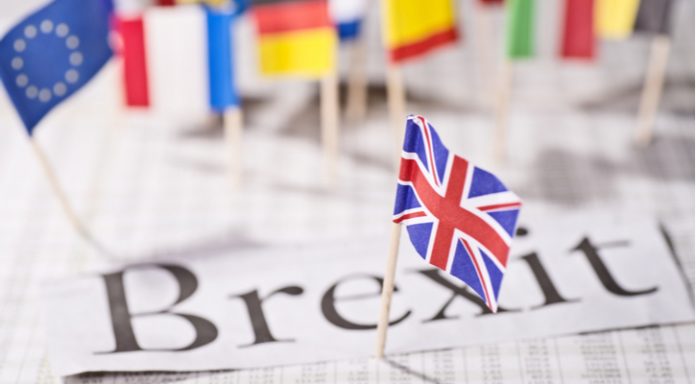 GBP/USD pullback from 1.3025 yesterday.
GBP/USD near 1.2935/60 trading limits.
The UK demands the EU to change its approach.
No COVID-19 vaccine until spring, says Britain's Chief scientific adviser.
GBP/USD has been trading within a 25-pips range today ahead of the London open. The pair trades near 1.2950 as the no-deal Brexit worries and the US stimulus deadlock keeps traders awaiting a directional move.
The Brexit discussion has been on a backfoot after the UK shut the door on the European efforts to restart the negotiations. European Union's (EU) chief negotiator Michel Barnie's actions were first lauded but then unwelcomed by Britain – saying there is no point in continuing the discussions unless there is a fundamental shift in the Brussels' approach.
UK's Brexit diplomat David Frost's recent tweet "We will stay in close touch" has brought back some hope. The diplomat said this while stating the need for change in the EU approach towards the talk. France has been a vocal critic of the UK's stand and might not budge, unlike other EU members.
There are also hopes that the UK could rewrite the treaty-breaking Brexit bill to prevent the issue from moving to the point of no return.
UK's Health Secretary Matt Hancock expressed worries over the doubling of pandemic death rates in the last 12 days. Also, Sir Patrick Vallance, the government's chief scientific adviser, has cautioned that the expectations of a vaccine altogether preventing the coronavirus might not be a realistic one.
The US stimulus impasse continues while reports say US Senate leader Mitch McConnell looking for voting on the bill this week while the Minority leader Chuck Schumer said the Republican deal is not acceptable.
The US stock futures are in the green while the UK stock futures are without a clear direction along with mixed Asian markets. The US Treasury yields held steady 0.77 Percent, after recent fall.
A light economic docket ahead means the traders will be relying on the Brexit and the pandemic updates to set direction in the GBP/USD. Housing numbers for September can drive some intraday action during the North American session.
---