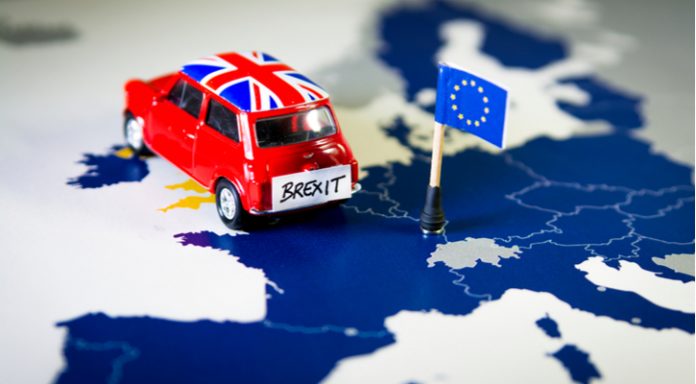 GBP/USD is in positive territory trying to challenge the big psychological number 1.3000.
EU's Brexit negotiator Michael Barnier scheduled visit awaited.
UK's Gove says "the door is ajar" on Barnier visit.
Moody's downgrade and the virus worry the GBP bulls.
GBP/USD trades around 1.2925/30 ahead of the London open on Monday after checking an intraday high of 1.2945 earlier. The risk-on mood was more in play in recent days even after the coronavirus worries joined the heightened chances of a no-deal Brexit.
The bearish comments from the Bank of England Governor Andrew Bailey are also not helpful for the bulls. The scheduled visit of EU's chief Brexit negotiator Michel Barnier to England can also play spoilsport as UK Cabinet Minister Michael Gove clearly expressed his disinterest in welcoming Barnier for another round of talks.
Recent comments from France might indicate a better mood around the fisheries issues, but there are also other important topics like the level-playing-field which could act as a stumbling block in reaching a deal.
Britain's downgrade by Moody's to "Aa3" from "Aa2" and the pessimistic outlook portrayed by the BOE governor can weigh on the sentiments around Sterling. The downgrade on Friday has put the UK on the same grade as Belgium and the Czech Republic.
The comments from the US President Trump regarding a bigger stimulus package than what was demanded by the Democrats helped the risk sentiments across the globe. Moreover, his statement that a vaccine against the pandemic would be soon ready gave a further boost to the sentiments lifting the US stock futures and Treasury yields.
The UK COVID-19 cases went up by 32 Percent and the death toll rose by 3.1 Percent last week, triggering worries of a nationwide lockdown as the regional restrictions are not sufficient.
In the day ahead, traders will eye the Fed chief Jerome Powell's speech along with Brexit headlines and pandemic updates for direction in the GBP/USD.
---