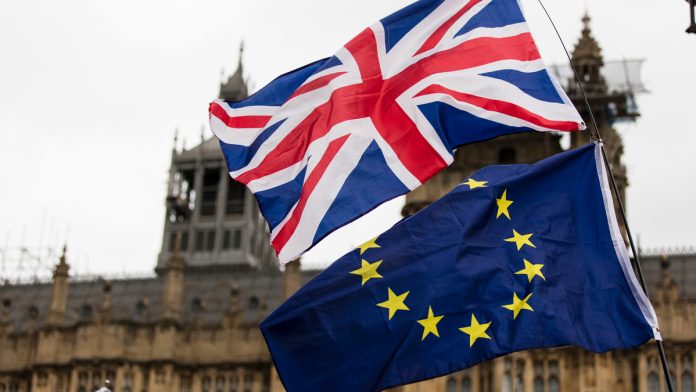 EUR/GBP is higher for the second continuous day.
EU leaders are reportedly not happy with the Brexit talk progress.
EUR weakness caps the upside ahead of ECB chief's speech.
EUR/GBP was trading near multi-day tops above 0.9100 during the Asian session, successfully continuing the yesterday bounce from one-month lows near 0.9020.
The weakness in the sterling primarily drove the up-move after a Reuters report quoted a draft summit decision. It was supposed to have been released after the meeting of European leaders at Brussels on Thursday and Friday. According to the draft, the meeting decision will say that the progress of the Brexit-deal talks with Britain is not sufficient to conclude a new trade deal.
It also mentions that the EU leaders are preparing for a possible hard Brexit without a trade deal.
The concentration of stop-loss orders above 0.9080-85 horizontal resistance line also seems to have triggered the abrupt spike in the EUR/GBP. Nevertheless, euro strength wasn't pronounced and checked further rally in the cross. The absence of any significant event in the economic docket also kept the lid on the up-moves.
Now, traders will check whether the bullishness can persist at higher levels as supply pressure increases. The market participants eye the scheduled speech by ECB President Christina Lagarde and Brexit developments.
---