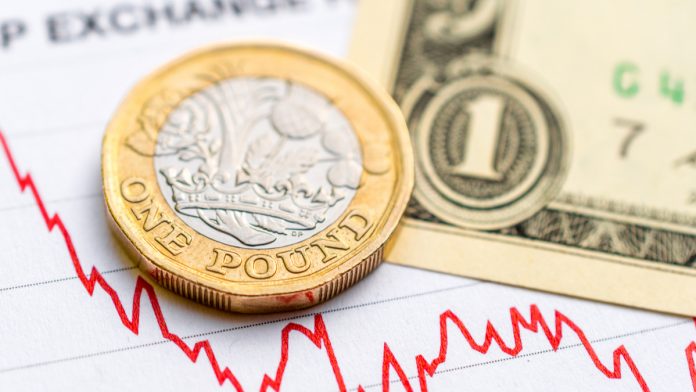 Second-quarter GDP fell by 19.8 Percent, slightly betters expectations.
UK Q2 current-account-deficit came in at -2.8 billion pounds.
GBP/USD below 1.2850.
The total business investment provides a ray of hope.
The second-quarter UK GDP contracted by 19.8 Percent, mostly in line with expectations of -20.4 Percent on a QoQ basis. The previous quarter had a contraction of 20.4 Percent. On an annualised basis, the figures were at -21.5 Percent against an expectation of -21.7 Percent and -21.7 Percent in the earlier period.
The current account figures for the second quarter were at -2.8 billion pounds compared to the expectations of -0.4 billion pound and -21.1 billion pounds in the earlier period.
The total business investments were at -26.5 Percent on a QoQ basis compared to -31.4 Percent previous and -31.4 Percent expectations.
The GBP/USD didn't react much to the mixed data and was in the red below 1.2850.
The GDP figures are released by the National Statistics and measure the total value of goods and services in the UK, providing a broad picture of the economy. A rise in GDP is often positive for the pound while a falling economic trend weakens the currency.
---