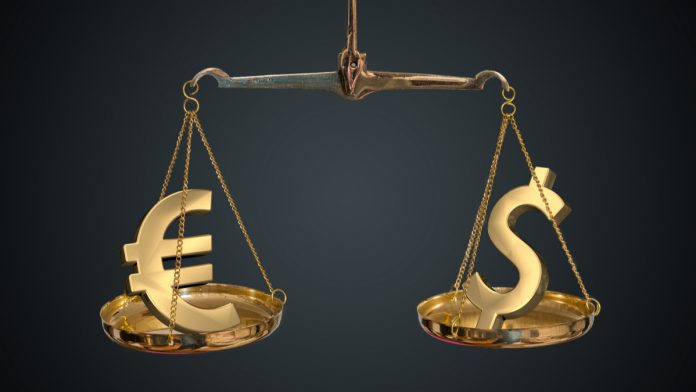 Put demand sees EUR/USD's risk reversals hit a three-month nadir.
Put options are right to sell euros at a prearranged rate.
Further selloff expected in Euro.
Upbeat German IFO could stem decline.
EUR/USD's options market, turned bearish earlier in the week and is now the most bearish since June
One-month EUR/USD risk reversals, which measure Euro calls to puts, declined to -0.30 on Wednesday, a level last seen on June 19, as investors bought up insurance (put options) against the Euro weakening.
This means that investors see the Euro falling over the next month.
EUR/USD hits two-month low
The move on the options market could be explained by EUR/USD's decline to a two-month low.
EUR/USD dropped to 1.1651 on Wednesday, the lowest level since July 27, German Manufacturing PM beating forecasts.
EUR/USD trades at 1.1660,  down -2.3% so far this month, dropping over 200 pips in the last three days on strong US dollar demand.
Technicals suggest the pair could slide towards1.15. However, it could find support at 1.15 if German IFO Expectations Index for September, release at 08:00 GMT on Thursday, beats forecasts
Expectations are for sentiment to rise to 98.00 in September, up from from August's 97.5. Business Climate and Current Assessment indices could also move the Euro. Looking ahead, attention will turn to Federal Reserve Chairman Jerome Powell's testimony, and US Treasury Secretary Mnuchin, and the US weekly jobless claims.
---