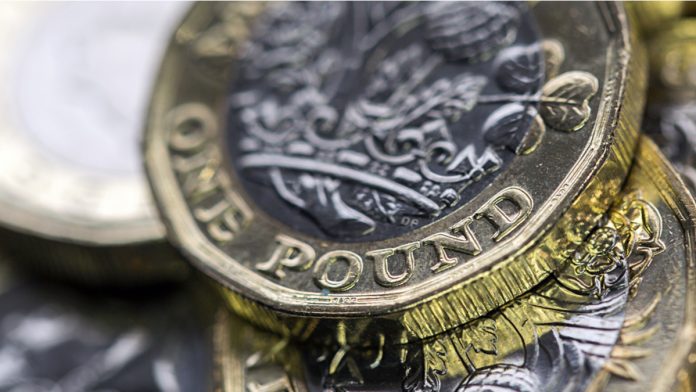 Sterling falls to lowest since late-July on Friday.
Traders eye the Fed announcement on Wednesday.
Saga to succeed Abe in Japan.
The tensions surrounding the progress of the deal-talks, to ensure a smooth transition to a post-Brexit political and economic landscape, pushed the British pound to a one-and-half month low against the dollar on Monday.
The pound was slightly up to 1.2819 dollars in Asia trading and had hit its lowest level since July 24 – 1.2767 dollars, on Friday. The fall means the pound has fallen by more than four Percent against the dollar this month, the worst performance among G10 currencies.
The pound showed more weakness against the euro and has touched 92.90 pence recently – a five-and-half month low. The pair is now trading around 92.39.
The increased chances of a no-deal exit by Britain have triggered the slide in the pound after London admitted that its latest proposed legislation might ignore some parts of the EU exit agreement it had signed earlier. Such legislation would result in a potential break of international law.
Former British prime ministers Tony Blair and John Major decried the proposed law which would violate international agreements.
In Japan, Chief Cabinet Secretary Yoshihide Suga is expected to become the Prime Minister on Wednesday. He is succeeding Abe, who has been the longest-serving leader in Japan. The market doesn't expect much changes as Suga has promised to continue his predecessor's policies.
The dollar is trading at 106.13 yen, familiar territory for the past many weeks. Observers are awaiting his cabinet line-up as well as the chances of a snap election.
The euro is at 1.18455 dollars holding onto the three-day gains. The common currency received not much flak from its central bank for the recent appreciation, and traders are now awake to the possibility of further run-up. But, a move beyond 1.20 dollars might be difficult as the eurozone politicians might not like its impact on inflation.
Another headache for the euro is the rise in coronavirus infections in France and Spain, unlike the recent fall in cases in the United States, putting in doubt the economic recovery theme now in play.
The dollar index was trading at 93.317 against a basket of currencies and awaits the Federal Reserve policy decision tomorrow. Fed has recently indicated that it could allow inflation above two Percent, adrift from earlier policy-anchor. Further monetary easing expectations have dragged the dollar, which is down by four Percent for the quarter.
---