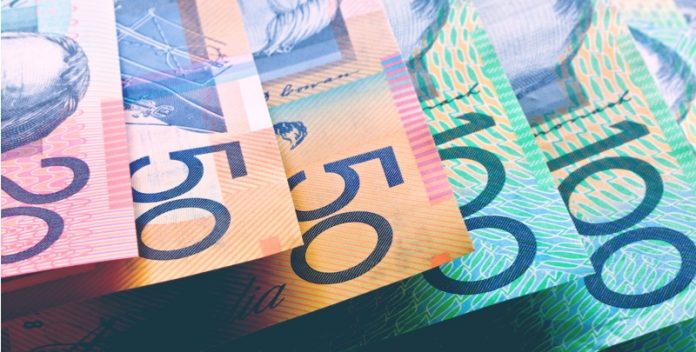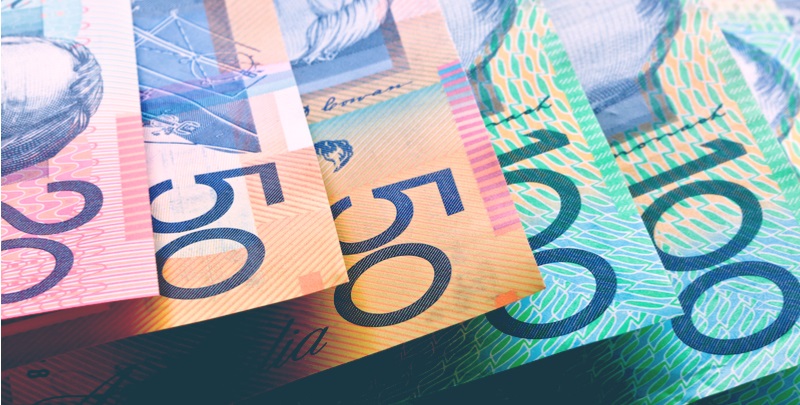 Australian Dollar (AUD) jumps as Trump trails in key battle grounds
Australian consumer confidence rises by 18%
US Dollar drops as the market mood improves
Job openings remain elevated
After starting off on the back foot the Australian Dollar US Dollar (AUD/USD) exchange rate has reversed and is now charging higher. At 15:00 UTC, AUD/USD trades +0.8% at US$0.7272, at the high of the day, and 100 points up from its earlier low.
Today's move higher reverses yesterday's -0.8% losses and snaps a two-day losing run.
Roaring risk sentiment is sending the risk sensitive Australian Dollar northwards. After the huge sell off in US equities in the previous session, investors were nervous that the decline could be part of something more sinister rather than a natural correction. However, news that Trump is trailing key battle grounds is sending risk sentiment soaring. US stock markets are charging higher is a sign that risk appetite remains intact, supporting the perceived riskier Aussie Dollar, whilst dragging the safe haven US Dollar lower.
Domestic data was also boosting the Australian. Data revealed a surge in consumer morale. The Australian Westpac Consumer Sentiment index surged 18% to 94.8 in September. This was up from 79.5 the month earlier. Consumer sentiment is returning to more normal levels. It is now just -1.6% below the average over the 6 months prior to the covid outbreak. Boosting optimism surrounding the economic recovery in Australia.
Strong consumer confidence is good news for the economy as consumers often spend more when they feel confident about employment prospects and financial position.
The US Dollar started the day trading significantly higher and has lost ground across the US trading session. US data revealed that US job openings rose again in July as more people quit their jobs, particularly in retail and professional business services industries. This is most likely due to fear of covid exposure.
Job openings which are considered a measure of labour demand rose 617,000 to 6.6 million. This is still just slightly below the 7 million level pre-pandemic in February.
---