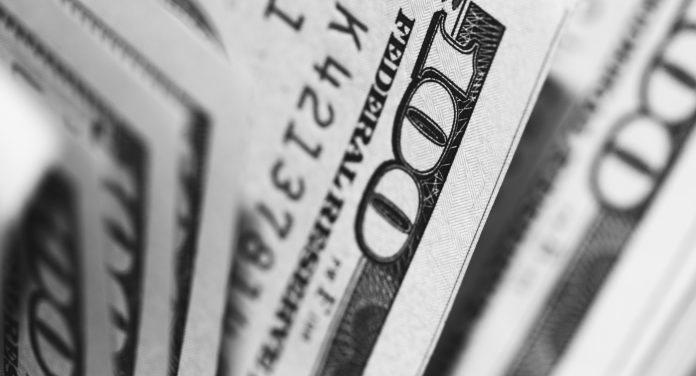 Given the light economic calendar, US – Sino tensions could drag on risk sentiment.
Nasdaq 100 looks set to advance after easing back to a key support
The Dow Jones is guided northwards by an Ascending Schiff Pitchfork
Safe haven USD/JPY edged mildly lower in the Asian session after  the BoJ confirmed they will continue to " take additional easing measures if necessary".
The Australian ASX 200 Index led equity markets higher surging by 1.22% in early trade before closing just off 6000.
Gold and silver rose as US 10-year Treasury yields slipped around 1 basis point.
Looking ahead, the Eurozone GDP for the April – June period will be in focus ahead of  the European Central Bank monetary policy meeting on Thursday
US-China Tensions Could Drag US equities lower
In light of a sparse economic calendar, comments from President Trump that "we're going to end our reliance on China" could drag on US equity indices ahead of the Federal Reserve's monetary policy meeting next week.
With the US Presidential elections nearing, Trump's attacks on China could become more frequent and are almost expected, meaning it could be argued that the market is not so sensitive to this anti-China rhetoric.
Furthermore, given that Trump is lagging the democratic candidate Joe Biden 8% in the national polls, it seems  logical to discount the recent rise in US-China tensions.
However,Trump is closing the gap on Bidden meaning his "decoupling" from China could turn into a reality and hit demand for riskier assets.
With this in mind, US – Sino trade headlines could drive US equity indices in the short term. Should the US – Sino spat escalate risk aversion could quickly take hold, limiting any gains in for the tech-heavy Nasdaq 100 index and Dow Jones Industrial Average.
---