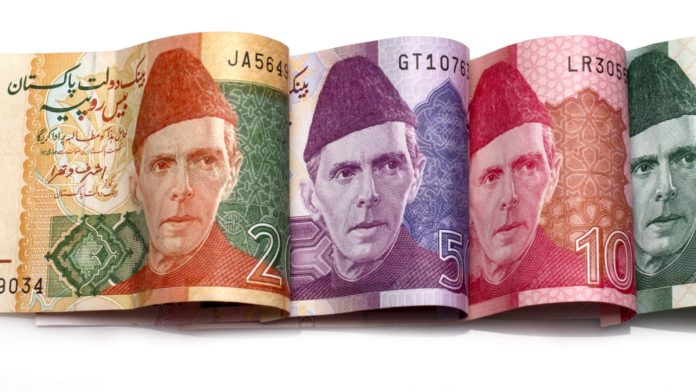 Pakistan Rupee trends lower after exports dive -19.5% yoy & imports drop -20% yoy
Commerce Ministry expects exports to pick up in September
US Dollar rises ahead of NFP
4 million jobs expected, a slowdown from 1.76 million in July
The US Dollar Pakistan Rupee (USD/PKR) exchange rate is trending higher on Friday adding to gains from the previous session. The pair settled +0.3% at 165.40. At 09:30 UTC, USD/PKR trades +0.2% at 165.70, this is slightly off the session high of 166.12.
According to the Commerce Ministry, Pakistan exports fell -19.5% to $1.586 billion in August compared to $1.969 billion in the same month a year earlier. Imports also plunged -20% across the same period to a value of $2.968 billion.
In an official statement, the ministry highlighted rains and urban flooding as causing problems to infrastructure and disrupting supply chains, as being part of the problem. They expect exports to pick up in September as normalcy returns after unprecedented monsoon rains.
The US Dollar is pushing tentatively high across the board as investors look ahead to the release of the US labour department's non-farm payroll figures.  Expectations are for 1.4 million new jobs to have been created in the US in August. This is slightly down from the 1.76 million created in July. The unemployment rate in the US is expected to decline to 9.8%, down from 10.2%. Average wage growth is expected to ease to 4.5%, down from 4.8%. This would indicate that more lower paid employees are entering the workforce
The US jobs report is the most closely watched macro report across the month. It comes following several US macro releases across the week which analysts consider to be lead indicators for the non-farm payroll. The employment comment of the ISM manufacturing and non-manufacturing PMI reports both showed a contraction. The ADP private payrolls also reported 428,000 jobs against 950,000 expected. These indicators suggest that the headline non-farm payrolls figure could come in short. This would drag on the US Dollar. However, it is also worth considering that these are unprecedented times and anything could happen.
---