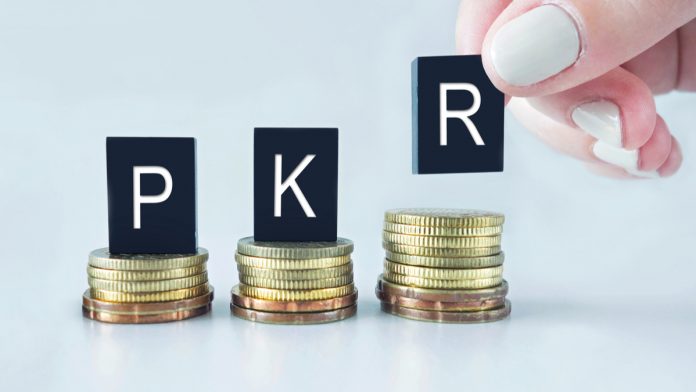 Pakistan Rupee (PKR) rises as Finance Ministry forecasts 1% GDP growth in Q1 of current fiscal year
Inflation is expected to remain at current levels
US Dollar (USD) slips ahead of Fed Chair Powell's speech
Expectations are for a dovish Fed and a possible change in policy to AIT
The US Dollar Pakistan Rupee (USD/PKR) exchange rate is losing ground on Thursday. The pair traded flat in the previous session, settling at 168.00, the same level that it started the day.
At 09:00 UTC, USD/PKR trades -0.4% at 167.35. This is at the lower end of the daily traded range 167.00 – 168.50.
According to the Pakistan Finance Ministry's monthly economic updates and outlook report, the Pakistan economy is expected to grow by 1% in the first quarter of the current fiscal year and remittances are expected to return to their monthly average of around $2.2 billion. The bulletin also revealed that inflation is expected to remain at its current level.
In an optimistic update the ministry said that the economic recession following from the coronavirus crisis was coming to an end.
Elsewhere, the highlight of the week for the financial and currency markets is expected to be the Fed. Federal Reserve Chair Jerome Powell will speak at the annual Jackson Hole symposium at 13:10 UTC; a virtual event this year.
Investors are preparing themselves for a dovish outlook. Jerome Powell's speech comes as the Fed completes an almost two year review into its practices and policies. The Fed Chair could pre-announce the results of this review, which is expected to point towards the adoption of Average Inflation Target (AIT).
ATI would be an important shift in the Fed's policy. AIT is a model which permits inflation to overrun the 2% target for longer periods, compensating for those long periods of time that inflation has run below the 2% target. This change in policy would be the Fed signalling that interest rates will remain low for much longer.  Therefore, an AIT announcement by Powell could send the US Dollar lower.
Expectations for the AIT announcement and a dovish Fed are high. Should Jerome Powell fail to signal that AIT is imminent, the US Dollar could rise.
Before Jerome Powell speaks, the latest Q2 GDP update is expected to improve to 32.6%, from 32.9%. Analysts are also expecting US initial jobless claims to stay elevated over 1 million.
---