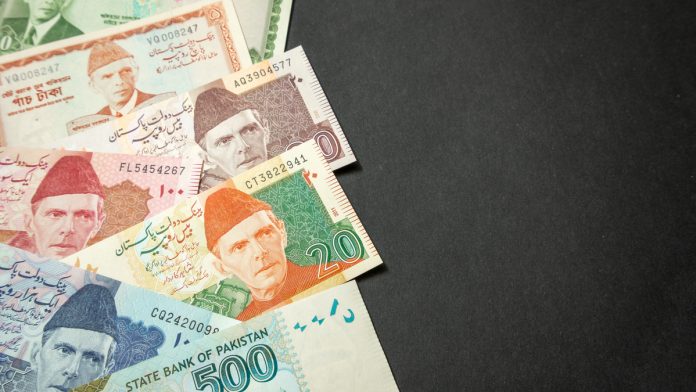 Pakistan's current account surplus rises to $424 million
July remittances hit $2.77 billion
US Dollar (USD) under pressure versus major peers as US – Sino trade relations improve
US Consumer confidence expected to rise after slumping in July
The US Dollar Pakistan Rupee (USD/PKR) exchange rate is recouping losses on Tuesday. The pair settled on Monday -0.36% at 167.80 after easing back from a high of 168.65.
At 09:30 UTC, USD/PKR trades +0.5% at 168.60 as it continues to hover around its all-time high.
Pakistan's current account showed a surplus of $424 million in July. This is the highest account surplus since February this year and is the fourth month of surplus since October 2019.
The current account surplus can be attributed to slowing coronavirus infections and rising remittances. July remittances grew to $2.77 billion from June's previous record $2.46 billion. However, economists expect remittances to normalise and imports to grow as economic activity picks up, which could put the current account back into deficit.
The US Dollar is advancing versus the Rupee; however, it is falling versus its major peers in risk on trading. Improving US coronavirus statistics and thawing US – Sino trade tensions are hitting demand for the safe haven US Dollar.
US Trade Representative Robert Lighthizer and Chinese Vice Premier Liu He reaffirmed their commitment to the Phase 1 trade deal in the biannual review. The two sides demonstrated a willingness to cooperate despite elevated tensions over a broad range of other issues such as Hong Kong and data security, calming market fears. Any positive trade news between the two largest economies in the world, has the potential to lift market sentiment.
Attention will now turn to US consumer confidence data which is expected to show an improvement from July's sharp decline. The Conference Board consumer confidence index is expected to rise to 93 in August, still down from 98 in June but up from July's 92.6.
Confident consumers tend to spend more. Therefore an increase in morale is considered good news for an economy and its currency.
---