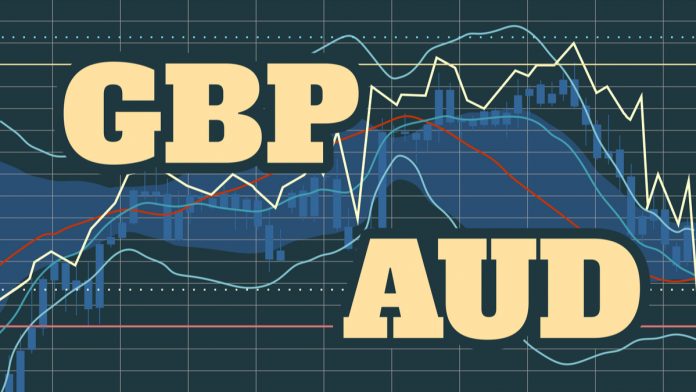 Risk sensitive Australian Dollar (AUD) rallies as FDA approves blood plasma treatment for covid patients
Trump considers fast tracking Oxford University and AstraZeneca vaccine
Brexit nerves keep Pound (GBP) under pressure
Lingering concerns over government withdrawing support from labour market also weigh on sterling
The Pound Australian Dollar (GBP/AUD)  exchange rate is extending losses for a second straight session on Monday. The pair dived -0.5% on Friday closing the week at 1.8270. At 08:30 UTC, GBP/AUD trades -0.3% at 1.8222. This is at the lower end of the daily traded range.
The risk sensitive Australian Dollar is benefiting from a broad risk on mood in the market amid growing optimism surrounding coronavirus treatments and vaccine.
The US Food and Drug Agency (FDA) has authorised plasma treatment for coronavirus. Additionally, President Trump is considering fast tracking the Oxford University and AstraZeneca vaccine in order to release the jab before the US presidential elections. These announcements came ahead of the Republican National Convention where President Trump will be officially nominated to lead his party for another 4 years.
Given that a vaccine or treatment is the only sure way for economic growth to return to pre-pandemic levels, investors are particularly sensitive to developments in this area.
The Pound is putting in a poor performance across the board as Brexit concerns coupled with fears over the withdrawal of government support to the labour market drag on demand.
Another round of Brexit trade talks last week concluded with next to no progress. EU Chief negotiator Michel Barnier even expressed his doubts as to whether a trade deal could be agreed. His comments sent the Pound sharply lower on Friday and investors are struggling to move past the pessimism.
So far, the UK economic recovery has looked solid. Retail sales beat expectations jumping 3.6% in July, almost double the 2% forecast. However, investors are growing increasingly concerned that the upbeat figures will start to soften as the government withdraws its support from the furlough scheme.
With no economic data for investors to focus on, the Pound is vulnerable to risk sentiment as it awaits the next catalyst.
---