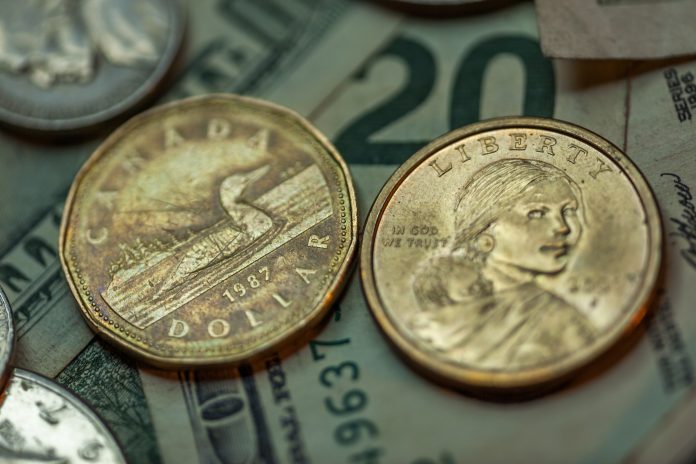 USD/CAD Relative Strength Index suggests a failure to test the January low of 1.2957 as the indicator deviated before pushing into the oversold territory. The divergence was after the pair moved higher from the monthly low of 1.3133, thanks to the dollar rally post the FOMC minutes yesterday.
The FOMC showed affinity to an outcome-based approach rather than a calendar-based policy action; this drove the pair to a series of higher highs and lows. The central bank indicated no hurry to scale back its current dovish monetary policy, yet wasn't sufficient to attract any further selling in the pair; thus zapping the momentum to test 1.2957, the January low.
The chances are the US central bank will not pursue a change in its policy even in its next meeting on September 16, and the lending facilities will continue through the end of the year. Analysts are sensing continued headwinds for the US dollar as the committee, unanimously, desires to extend the temporary US Dollar liquidity swap lines through March 31, 2021.
The current market theme might continue in the coming months as the FOMC perceives the recent decline in the balance sheet was driven by the reductions in repo and outstanding US dollar liquidity swaps. The US dollar might continue to see crowding behaviour in it as the Fed wants to increase its holdings of Treasury securities and agency residential and commercial mortgage-backed securities at least at the current pace.
---