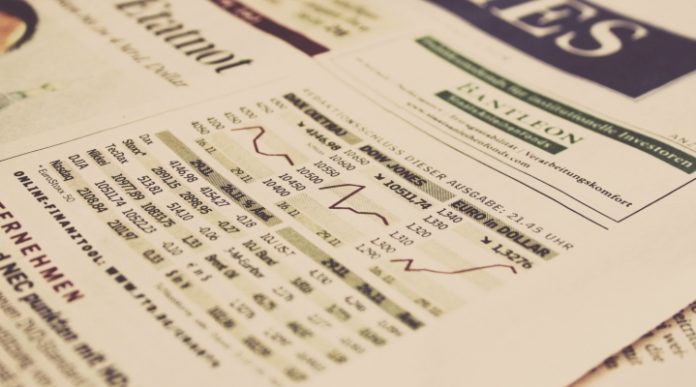 The British pound is lower against the euro on Thursday morning.
Dollar jumps and Forex markets reel after Fed minutes
Risk-off tone in stock markets favouring the euro over pound
ECB meeting minutes released today
Germany producer price inflation higher than expected
GBP/EUR was lower by 27 pips (-0.25%) to 1.1037 as of 9.30am GMT. This week the pound-euro exchange rate is roughly flat at -0.08%.
The currency pair turned lower overnight, sliding 40 pips from 1.11 before resting and dropping again this morning, sitting near the lows at 1.103.
GBP: Pound pulled lower in risk-off mood after Fed minutes
Losses over the past 12 hours have wiped out Monday's gain and now the pound is little changed against the euro for the week.
Forex markets reacted strongly overnight to Federal Reserve minutes by sending the dollar higher and other major currencies lower. The Fed issued a warning about the considerable risks the coronavirus poses to the US economy. That also sent stock markets lower with the S&P 500 reversing from a record high, which in turn is dragging down the riskiest- and most growth orientated currencies like the British pound.
EUR: ECB Meeting Accounts out soon
Later this morning the ECB releases its monetary policy meeting accounts- the European version of the Fed minutes released over night. There were no big changes in the July ECB meeting that left interest rates on hold, however the ECB did so far as to say that it will use the full extent of its PEPP program, which it had increased at the June meeting. Any talk of higher asset purchases or new policy tools would be unexpected and could spark a reaction in the euro
This morning German producer prices topped expectations with a 0.2% month-over-month gain and a surprise fall in yearly deflation to -1.7% when -1.8% was expected.
The next data of significance for Europe comes tomorrow with the August services and manufacturing PMIs, where some moderation of the recovery is expected amid rising coronavirus cases and additional virus restrictions in some European countries.
---