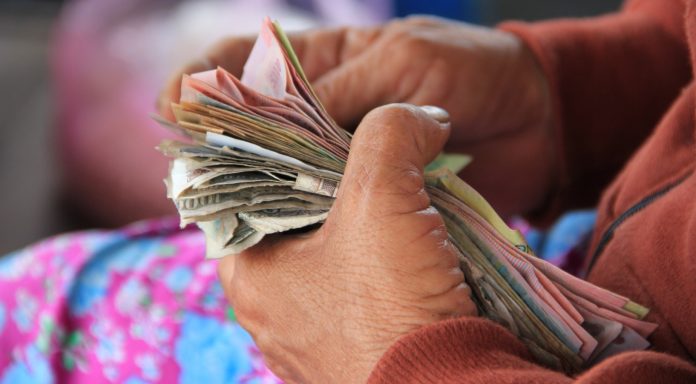 The British pound is completely flat against the euro on Friday.
All eyes today were on the July US non-farm payrolls
1.76 million Americans jobs were gained, topping expectations
BOE's Ramsden repeats negative rates 'in the toolbox'
Germany coronavirus cases highest since early May
GBP/EUR was higher by 5 pips (-0.28%) at 1.1072 as of 3pm GMT. The pound-euro exchange rate is lower by -0.39% this week.
The currency pair moved up 30 pips in early trading but then traded in  arrange with breakeven for the rest of the day. Yesterday it rose +0.15%.
GBP: Ramsden repeats negative rates "in the toolbox"
FX trader focus was on the US jobs figures today and away from matters in the United Kingdom and Europe. There were some comments from the Bank of England Dave Ramsden, which underscored the mixed message coming from the Bank of England after yesterday's rate decision.
As a reminder, the bank kept interest rates on hold, lifted economic forecasts and released a report concluding now was not the time to use negative interest rates. That was all relatively hawkish, but Governor Bailey then went on to describe negative interest rates as 'in the toolbox' in his press conference, which was taken as much more dovish. Today Ramsden repeated that line but also said 'we are not actively planning for negative rates.'
EUR: Euro & Pound drop after payrolls
After an initial wobble the dollar jumped on the US payrolls news, pulling the pound and euro down together in sync, leaving the euro-pound cross rate little changed.
US President Donald Trump had promised another 'big' jobs figure and he was right. America created 1.76 million jobs in May, or rather rehired 1.76 million jobs that had been lost in April. It was higher than the 1.6 million expected but a slowdown from the 4.8 million in June. The unemployment rate dropped to 10.2%.
In Europe, the highest number of new virus cases in Germany since early May is causing some discomfort and has contributed to euro-weakness.
---