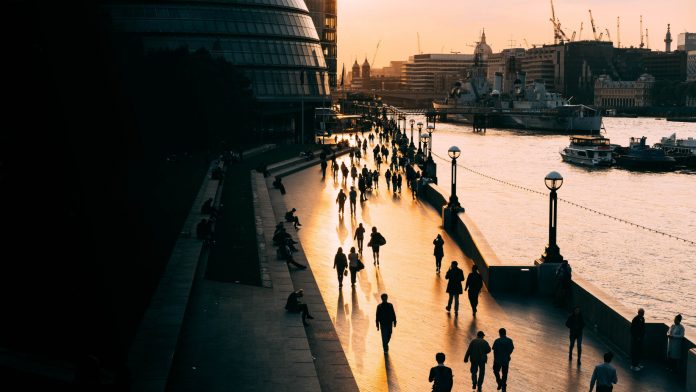 The British pound is up against the euro on Tuesday
Pound gives back prior day's gains in choppy trade
FX markets subdued in countdown to uncertain non-farm payrolls
Eurozone June producer prices top expectations
Tomorrow: UK & Eurozone services PMIs
GBP/EUR was lower by 32 pips (-0.28%) at 1.1079 as of 3pm GMT. Today's losses take the exchange rate lower for the weekly by -0.25%.
The currency pair dropped below 1.11 but stabilised above 1.105 in relatively muted trading. Yesterday it had gained +0.06% after reversing bigger earlier gains.
GBP: Eat out to help out
Sterling has pulled back from the 3-week highs touched on Friday in some typically muted August trading conditions. The month of August often sees trading volumes dry up as investors take a summer holiday.
The small drop in the pound has come alongside a drop in lunch prices across the United Kingdom. The government's 'Eat out to help out' restaurant support scheme is giving diners half price off meals up to £10 throughout August.
There has been a higher than usual focus on the US dollar after the worst monthly decline in over a decade in July. The weakness in the US dollar coupled with a huge variation in economic estimates also make this Friday's US payrolls report of importance, so traders – particularly in cross rates like EUR/GBP are sitting on their hands.
EUR: Higher producer prices lift the euro
The biggest economic datapoint of the day in Europe was the producer price index for June where prices rose across the month more than expected, leaving a smaller decline versus the same time last year. Higher prices suggest manufacturers have enough demand for their products that they have some ability to rise prices. It also limits the need for extra stimulus from the European Central Bank.
The higher reported inflation offered some relief to the euro, but the bigger factor is the rangebound trading that is just means the euro is reversing yesterday's losses.
Wednesday will be a bigger day for economic data releases with service sector PMIs released from both the UK and Europe, as well as Eurozone retail sales.
---