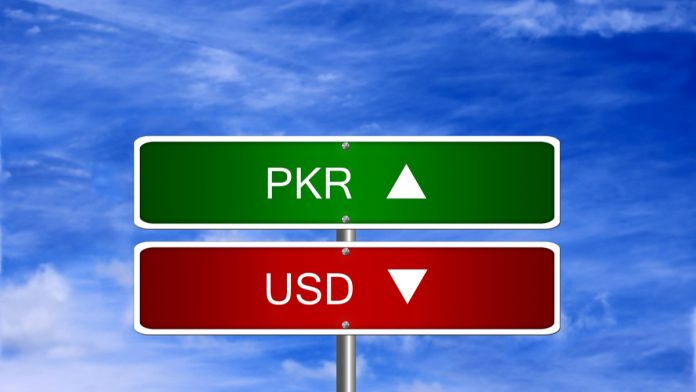 ADB Warns That Pakistan's Remittances Could Plunge 26% as migrant workers are laid off
SBP recorded $23 billion in remittances in FY20
US Dollar (USD) trades mildly higher versus major peers ahead of manufacturing PMI
Clock ticks for Republicans and Democrats to agree rescue package
The US Dollar Pakistani Rupee (USD/PKR) exchange rate is heading lower at the start of the new week. The pair gained 0.35% last week and closed on Friday at 167.70. At 08:45 UTC, USD/PKR trades -0.2% at 167.30.
The Asian Development Bank warned that the coronavirus pandemic will hit Pakistan's remittances hard. The AWD reported that Pakistan, which is heavily reliant on remittances could see them fall by over 26% compared to 2018 in a worst-case scenario.
With swathes of Pakistani migrant workers being laid off and sent back home, this means that an important source of revenue is taking a hit.
Globally remittances could decline by around 20% according to the World Bank as job losses mount amid the ongoing coronavirus crisis.
According to the State Bank of Pakistan, a record $23 billion was received on remittance inflows during the last fiscal year FY20.
The US Dollar is attempting a rebound versus its major peers on Monday after its wort monthly performance in 10 years in July.
The US economy experienced -32.9% annualised GDP contraction in the April – June period. Investors are now looking ahead to a busy week of data for further clues as to how the US economic recovery is progressing and whether the rise in coronavirus cases across the sunbelt is hampering the fragile economic recovery.
Today sees the release of US ISM manufacturing PMI data. The manufacturing sector is less sensitive to the coronavirus crisis than the service sector, so investors are cautiously optimistic ahead of the release. Analysts are expecting a rise to 54 in July, up from 52.6 the previous month.
The Republicans and Democrats have also scheduled talks on Monday in attempt to break the deadlock over a new rescue package. Additional unemployment benefits expired on Friday, meaning that millions of unemployed Americans will start noticing the difference in their accounts, dragging on consumption.
---