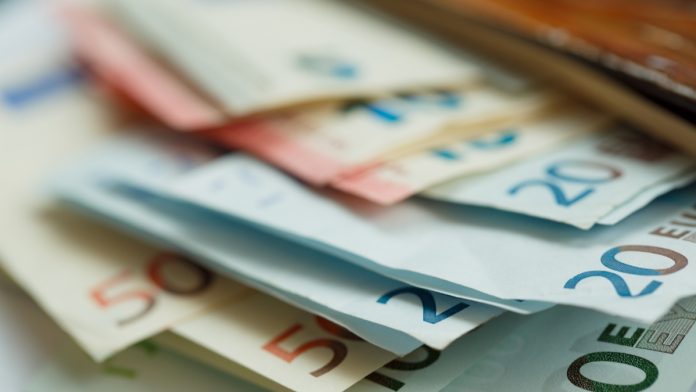 The British pound is down slightly against the euro on Wednesday.
FX market volatility subdued on day of FOMC rate decision
BOE Chief Economist Haldane sees mixed signals on UK economy
UK mortgage approvals ahead of expectations
France consumer confidence dips
GBP/EUR was lower by 18 pips (+0.16%) to 1.1018 as of 3pm GMT. This week the pound has gained 0.40% over the euro.
The currency pair saw choppy action between 1.10 and 1.105 with news-related moves quickly faded back into the range. Yesterday it jumped +0.68%.
GBP: Mortgage approvals show housing rebound in UK
Yesterday's pound-strength has turned out to be fleeting with it turning slightly lower against the euro again on Wednesday for its 6th loss out of 7. While the pound has been gaining over the US dollar with GBP/USD at 1.30, the euro is stronger after the approval of the EU Recovery Fund.
Bank of England Chief Economist Andy Haldane lent little support to the pound when he described seeing mixed signals from his conversations with business leaders in the North of England. He described a general sense of optimism amidst the uncertainty but said there has been a rise in the number of people that were just hanging on now struggling.
On the economic data front, 40,000 new UK June mortgage approvals topped expectations of 35,000 according to the BOE. Estate Agents have been reporting booming housing business thanks to pent up demand after the lockdown and the removal of stamp duty.
EUR: Euro to benefit from dovish Fed
Today's Federal Reserve meeting is having the usual dampening effect on forex markets. The dollar is mostly trending lower while FX cross rates are trading sideways.
The euro is expected to be the main beneficiary of a generally dovish Federal Reserve. No new policies or guidance is expected but the promise to keep interest rates low should remain.
The only notable data out Europe today was consumer confidence in France, which dipped in July to 94, when the expectation was 99 and the prior reading was 97. It would appear to be part of a growing ted of the economic data slowing down as we move further past lockdowns.
---