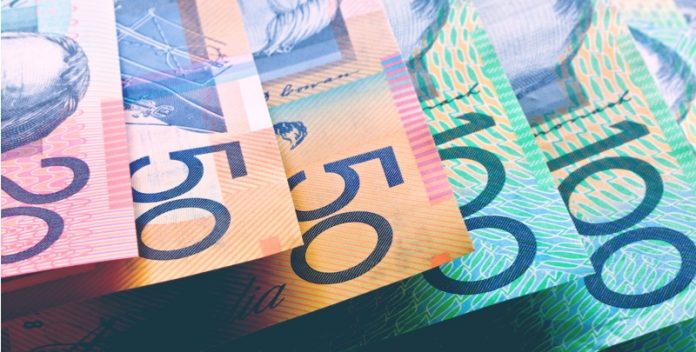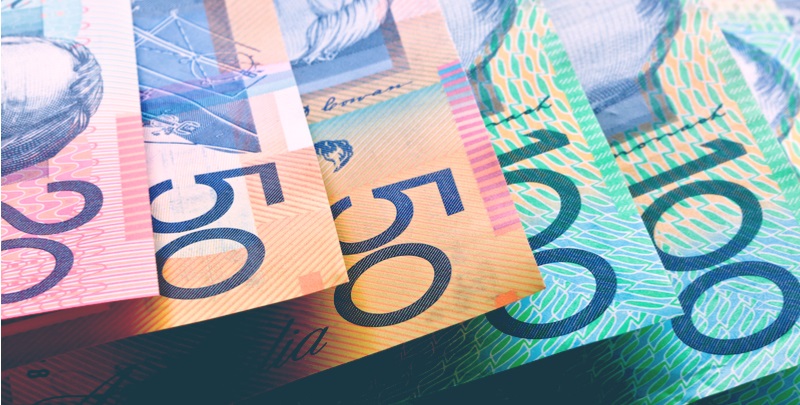 Australian Dollar (AUD) drops as the market mood sours following concerning US data
Safe haven US Dollar rallies after US initial jobless claims increased for the first time since March as coronavirus cases soar
China – US tensions add to the risk off environment
Australian service sector and manufacturing sector PMI data in focus and expected to show expansion
After three straight days of gains the Australian Dollar US Dollar (AUD/USD) exchange rate is heading lower on Thursday. At 14:15 UTC, AUD/USD trades -0.5% at US$0.7105, towards the low of the day after falling from US$0.7161.
This risk sensitive Australian Dollar is on the back foot after a strong few sessions which have seen it soar 2.4% since Friday.
Whilst the Aussie Dollar started today in positive territory is has quickly fallen as US jobless claims rose for the first time since March. Data revealed that the number of Americans filing for unemployment benefit for the first time rose by 1.42 Million, compared to 1.3 million last week.
The renewed increase in jobless claims could be a reflection of layoffs at firms which have seen a sustained decline in revenue, in addition to layoffs related to the re-imposed lockdown measures. The data showed that initial claims in California, the most populous state were on the rise. The data is the clearest sign so far that the rising coronavirus cases in California and the sunbelt area are starting to impact the health of the US economy.
Up until now investors have been successfully brushing off rising coronavirus numbers in the US because economic data was still upbeat. This timely data release is showing that the US economy is being impacted and data could start deteriorating from here.
Adding to the risk off tone tensions between the US and China are also in focus after the US ordered China to shut its consulate in Houston on spying accusations. China responded by threatening to shut the US consulate in Wuhan. The overriding fear for investors is that Trump could decide to pull out of the Phase 1 trade deal. This would be bad news for the Australian Dollar, also known as a China proxy.
Looking ahead investors will focus on the preliminary July reading for Australian service sector and manufacturing sector PMI data. Analysts are expecting to see both sectors expand further in July.
---