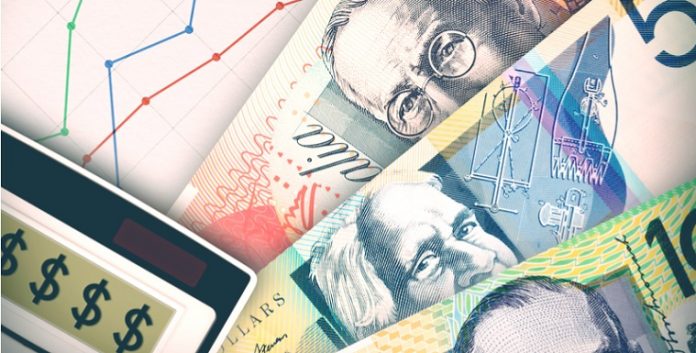 The British pound was higher against the Australian dollar on Friday.
Trump says phase 2 China trade deal unlikely at this point
China to take countermeasures over US sanctions on Xinjiang issue
Australia restricts number of citizens returning amid outbreak
UK Economy will shrink by 10% – Moody's
GBP/AUD was up by 81 pips (+0.45%) to 1.8177 as of 4pm GMT. The exchange rate is higher by 1.08% this week.
The currency pair jumped to a 3-week high on Friday, coming just shy of 1.82. Yesterday it was higher by +0.22%
GBP: Moody's says UK GDP to slump double digits
Rating's agency Moody's said Britain will have the worst economic contraction among developed countries, likely falling 10% this year. Moody's as part of a review of the UK's sovereign credit rating  said that after the l£30 billion stimulus announced by Chancellor Rishi Sunak this week, UK debt as a proportion of GDP will rise by 24%.
But pound-traders brushed off the already factored in economic consequences of the pandemic and took heart from the proactive fiscal response in the UK via this week's July mini budget and better Brexit relations.
On Friday EU Council President Charles Michel called for a 5 billion euro "adjustment reserve" fund to counter unforeseen consequences of Britain's exit from the EU.
AUD: Aussie falls for second week vs. pound
Traders have taken a more cautious outlook on the Aussie dollar this week, which is hovering just below 10-month highs over Sterling.
The currency has been heavily overbought since global markets recovered from the March panic and is taking a pause amid rising tensions with China and between China and the United States. Today China threatened to counter the latest US sanctions on top Chinese officials with their own 'countermeasures'. US President Trump commented that a phase two trade deal was unlikely.
Prime Minister Scot Morrison said Friday Australia will halve the number of citizens allowed back into the country each week. Australia is fending off a second wave of the pandemic, with cases in Melbourne rising by 288 in the last 24 hours after a month of no new cases.
---