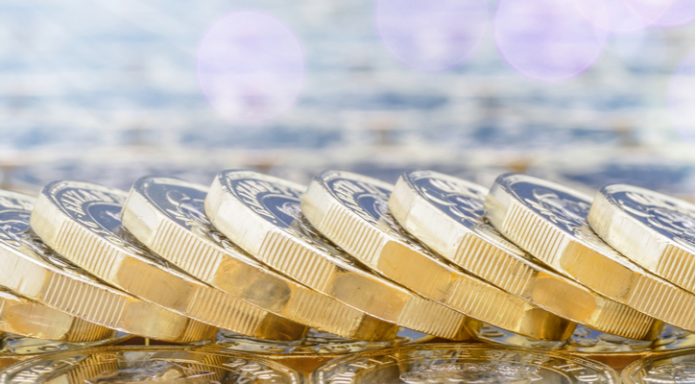 Pound (GBP) slips after GDP downgrade and after UK insists an outline Brexit deal is ready by the end of July,
Boris Johnson's infrastructure spend speech in focus to help boost the UK economy
US Dollar investors look to Federal Powell's speech after pending home sales smashed expectations
Pound US Dollar exchange rate (GBP/USD) trades -0.2% at US$1.2269
After dropping to the lowest level since May 28th on Monday at US$1.2251, the Pound is struggling to make a meaningful move higher today.
The Pound is under pressure after GDP data showed that the UK economy contracted -2.2% quarter on quarter in the first three months of the year. This is worse than the -2% contraction originally forecast and doesn't bode well for the second quarter which will see a significantly worse contraction given that lockdown predominantly occurred in April and May.
Face to face Brexit negotiations between UK Brexit Secretary David Frost and his EU counterpart Michel Barnier started on Monday and will continue across the week. In the first day of talks the British government made it clear that it wanted an outline deal by 31st July. The EU didn't welcome the idea but haven't declined it either.
Coronavirus concerns are adding to the Pound's woes, as Leicester becomes the first city to be placed back into lockdown as coronavirus numbers there spiral out of control.
Looking ahead Pound investors are awaiting further details from Boris Johnson on his fiscal stimulus plan. The Prime Minister intends to spend heavily on infrastructure projects to bounce the UK economy forward after the coronavirus crisis.
The safe haven US Dollar was trading broadly lower versus its peers after pending home sales data spurred fresh optimism on the US economy as the housing market showed signs of a quick recovery in May following a plunge in April caused by the pandemic. Home sales jumped +44.3% compared to analysts' expectations of an 18.9% increase.
Adding to the risk on climate, China reported better than forecast PMI data as the economic recovery in the world's second largest economy continues to gain traction.
These data points are overshadowing news that Beijing passed the Hong Kong security law, drawing criticism from both the US and Japan.
Looking ahead a speech by Federal Reserve Chairman Jerome Powell will be in focus, along with consumer confidence data later today.
---