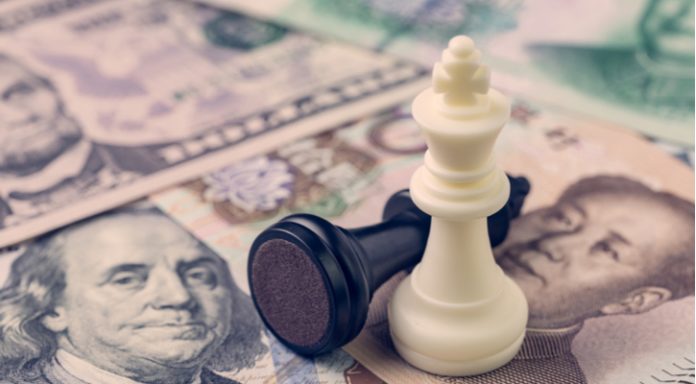 The British pound is lower against the Australian dollar on Tuesday.
Markets rebound from overnight trade concerns
Kudlow: "China has picked up its game"
UK & Australia June PMIs top expectations
British pound-Australian dollar exchange rate down -0.38% this week
GBP/AUD was down by 22 pips (-0.11%) to 1.8894 as of 4pm GMT.
The currency pair couldn't maintain a price break either way, first pushing above 1.81 before crashing back below 0.795 to eventually stabilise above the 0.80 round figure. Yesterday it fell -0.22%.
GBP: UK to ease lockdown further but California in 2nd wave
The government of UK Prime Minister Boris Johnson confirmed on Tuesday that lockdown measures would e eased again on July 4th. The new rules are to keep 1 metre apart instead of 2 and that two households can meet in any setting. Cinemas, galleries and libraries can reopen alongside hotels and pubs but nightclubs, spas, gyms, indoor pools and theatres will remain shut. Sterling was little moved on the measures, which had been telegraphed in advance.
There was lingering concern about rising coronavirus cases in the United States but stock markets were resilient and the dollar fell, helping most other currencies rise. In Arizona, coronavirus cases rose 3591 or 6.2% on Monday.
California reported a record 5019 new coronavirus cases versus 4230 yesterday, which is especially worrisome because it can accurately be described as a second wave rather than an extension of the first.
AUD: Kudlow confirms trade deal still on
A dive in the Australian currency as well as Asian stock markets overnight quickly reversed – all surrounding the comments of White House Economic Adviser Peter Navarro. Navarro when answering a question on Fox News TV about the China trade deal answered "It's over. Yes." He later had to clarify the deal is still in place to NBC News.
Larry Kudlow, another White House adviser was on hand later on American television to confirm that the "trade deal is intact" and that "China has picked up its game." Just for good measure he said tax rebates and direct cheques are both "on the table" in the next round of US stimulus.