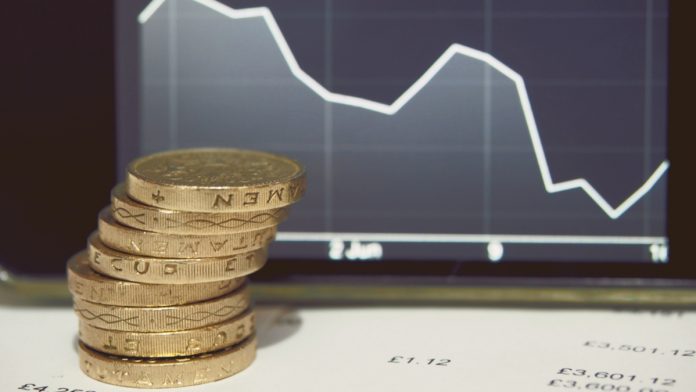 The British pound is lower against the Australian dollar on Monday.
UK business confidence very subdued – CBI
Rising COVID cases in Americas hurt FX sentiment
British Pound-Australian dollar exchange rate fell -0.38% last week
Sterling down 7 weeks out of 8 versus Aussie
GBP/AUD was down by 60 pips (-0.33%) to 1.8017 as of 4pm GMT.
The currency pair jumped above 1.813 in early trading but reversed all those gains and then some as trading in Europe began, taking it back to the 1.80 round number. On Friday it had risen a meagre 0.11%.
GBP: COVID cases in Americas hurt sentiment
The pound swung lower once more against the Aussie dollar on Monday after a brief respite on Friday, continuing a multi-month downtrend. Markets remain convinced that Australia will come out of the global recession brought about by the coronavirus better than UK.
That was supported on Monday by a very weak reading the UK's CBI distributive trends survey.
A rise in COVID-19 cases in the Americas saw stock markets turn lower on Monday, something that has coincided with a weaker pound in recent weeks. There was no sense of panic, suggesting the overall mood among investors remains positive but there has been a pause in the rise of stock markets, as well as growth-friendly currencies including the pound and the euro.
AUD: Aussie just blow multi-month highs
The dynamic in markets remains one of economic disaster versus the flood of stimulus measures to try to ensure it can't get worse. Australia's economic situation is expected to hold up better than the UK and the news has been less favourable on stimulus globally with the next US stimulus package stalling across the centres of power in Washington.
On Monday, White House economic advisor Larry Ludlow said that a new US stimulus deal is 'highly likely' this summer but that the size was undetermined.
Later today (or tomorrow depending where you are) Commonwealth Bank releases Australian PMI data for June. Both services and manufacturing are expected to improving activity, but remain in contraction territory, services especially so. Later in the day, Markit will release equivalent data for the UK.
---