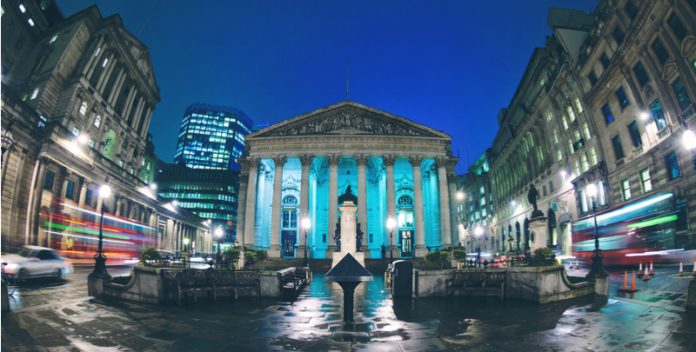 The British pound is lower against the euro on Thursday.
Bank of England adds £100 billion to bond-buying program
UK interest rates left at record low 0.1%
Merkel: No final decision on EU recovery fund tomorrow
Pound-euro exchange rate is -0.47% this week
GBP/EUR was down by 77 pips (-0.69%) to 1.1087 as of 3pm GMT.
The currency pair drifted below 1.115 in early trade before losses accelerated to below 1.11 and then stabilised. Yesterday the exchange rate rose +0.01%.
GBP: Bank of England to buy £100 billion more bonds
The main event of the day for the British pound was the meeting of the Bank of England's Monetary Policy Committee (MPC) to decide UK interest rates. The result was in line with most economist forecasts but Sterling dropped anyway, helped along by weaker sentiment in markets.
There was a kneejerk reaction higher to some more optimistic tones in the official statement but the gains were quickly faded, sending GBP/EUR back to new lows of the day.
The BOE is now expecting a combined 20% fall in GDP in Q1 and Q2 instead of the 27% forecast in May. The trajectory on inflation is for it to "fall to very low levels." As far as the policy reaction to the slightly better forecasts, Governor Bailey said the central bankers did not discuss negative rates or yield curve control (YCC) and said any decision on negative rates is not in-any-sense imminent.
So while negative rates don't appear to be on the cards yet, since there are still doubts over their effectiveness – the bank is still seeing the need to add stimulus via a larger quantitative easing (QE) program and Chief Economist Ben Broadbent warned "It would be wrong to see slowing QE as a sign of tightening."
EUR: Merkel says no Recovery Fund deal tomorrow
German chancellor stubbed out any hopes that tomorrow's EU Summit might see an agreement struck for the EU Recovery Fund – initially proposed by herself and French President Emmanuel Macron. Merkel Expects only an exchange of views tomorrow and that an agreement can only be made later during a physical meeting of EU leaders.
---