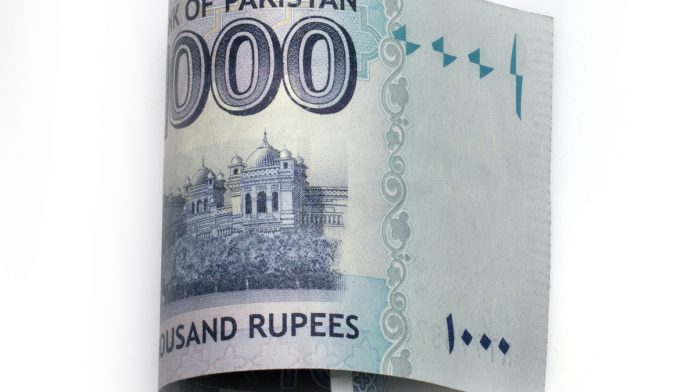 Pakistan Economic Survey shows GDP -0.38% this fiscal year
Pakistan Budget awaited
Safe haven US Dollar (USD) flows ease ahead of US consumer confidence
At 09:15 UTC, US Dollar to Pakistani Rupee (USD/PKR) trades +0.4% at 165.25
The Pakistan Rupee is weakening versus the US Dollar, moving closer towards its all time low. The Rupee settled on Thursday marginally stronger, +0.08% at 164.5.
At 09:15 UTC, USD/PKR is trading +0.4% at 165.25. This is at the top end of the trading range 163.75 – 165.25.
The Pakistani Rupee is under pressure as recent data from the Pakistan Economic Survey 2019 – 20 showed that Pakistan's economy is set to contract for the first time in 68 years in the ongoing fiscal year.
The survey showed that the economy is on track to contract by -0.38% due to the adverse effects of coronavirus, combined with an already weak financial situation even prior to the pandemic. Except for the agricultural sector, which grew 2.7%, industrial and service sectors experienced negative growth rates.
The survey also revealed that exports are on a downward trajectory. According to the survey exports of the value $19.7 billion were recorded during July to April of the fiscal year 2019-20, compared to $20.1 billion the same period a year earlier. Exports fell as global demand slowed amid the covid -19 crisis.
The Pakistan Budget is due to be announced in Parliament later today.
The US Dollar traded higher versus its major peers on Thursday amid broad risk aversion across the financial markets. A gloomy outlook from the Federal Reserve, combined with growing concerns over a second coronavirus wave in the US sent risk sentiment sharply southwards on Thursday, boosting demand for the safe haven US Dollar.
Today, the US Dollar is trading broadly lower versus its major peers as risk sentiment shows signs of recovering.
Investors will now look ahead to the release of US consumer confidence data later today. The data should provide further clues as to whether US consumer are feeling confident enough to go out spending. Analysts are expecting consumer confidence to register 75 on the index in June, just marginally up from May's 72.3. A stronger reading could boost hopes of a stronger US economic recovery and pull the safe haven US Dollar lower. Meanwhile a weaker reading could unnerve investors and send the safe haven US Dollar higher.
---