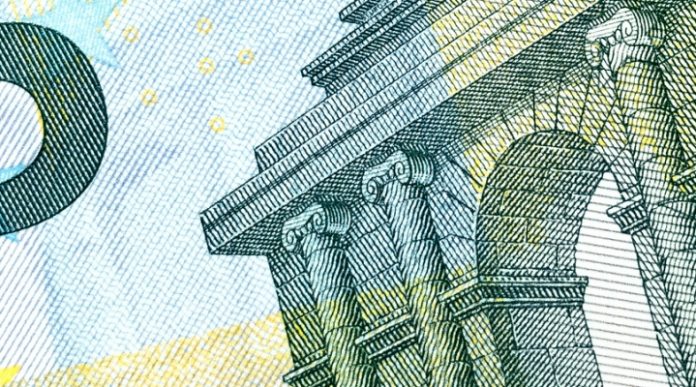 US inflation & Fed rate decision in focus
Fed not expected to act, quarterly forecasts could drive movement
Euro well supported as ECB prepares for bad bank scheme
At 07:15 UTC, Euro to US dollar (EUR/USD) is trading +0.1% at US$1.3150
The Euro is holding gains above US$1.1350 as it pushes higher versus the US Dollar for a third straight session. The Euro US Dollar continues to trade close to its three-month high of US$1.1385. Investors will now look ahead to US inflation data and the Federal Reserve monetary policy announcement.
US inflation as measured by consumer prices, is expected to stay flat at 0% month on month in May. This would be a significant improvement on April's -0.8% decline.
However, the central focus today will be the Federal Reserve's monetary policy announcement. The Fed is not expected to adjust interest rates or policy. The Fed has already cut interest rates to close to 0% whilst unleashing unlimited bond buying to address the coronavirus crisis overt he past 10 weeks.
Instead investors will be watching the Fed's quarterly GDP and inflation forecasts. The Fed didn't produce a quarterly forecast in March owing to the uncertainty that coronavirus brought at the time, so investors will be keen to see where the Fed sees the economy going. The Fed are expected to be short on detail given the amount of uncertainty that remains.
The Fed meeting comes after the stellar US jobs report, encouraging care sales and mortgage data. The Fed will need to strike a balance between applauding recent stronger data whilst continuing to adopt an accommodative stance. Any hint that the Fed will look to take their foot off the monetary easing pedal could unnerve investors and boost the US Dollar.
The Euro is trading mixed versus its major peers on Wednesday following from a better than expected GDP data in the previous session. Data revealed that the Eurozone economy contracted by -3.6% quarter on quarter in the first three months of the year. This was better than the -3.8% decline forecast thanks to a stronger performance by the French economy. However, the data only includes the first 2/3 weeks of lockdown. Q2 data is expected to be much worse.
News that the ECB is preparing a bad bank scheme is also offering support to the common currency. The scheme will aim to limit the fallout of bad debt amid the coronavirus crisis. The ECB continues to urge governments to add further fiscal stimulus.
---