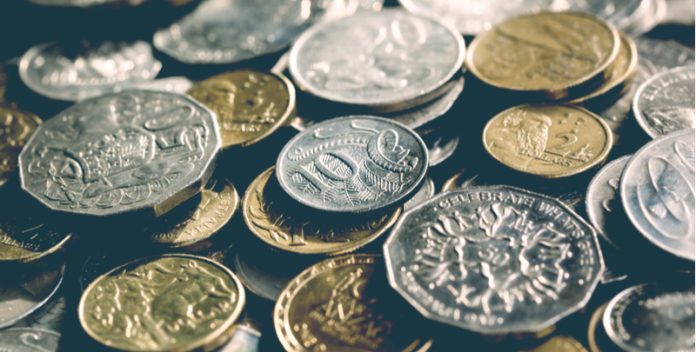 Stalled Brexit trade talks drag on Pound (GBP)
Australian Dollar (AUD) shrugs off dismal retail sales -17.7% in April
Chinese continue to buy soyabeans helping US – Sino relations & risk sensitive AUD
At 09:15 UTC, GBP/AUD is trading at 1.8127
The Australian Dollar is extending gains versus the weaker Pound for a fifth straight session on Thursday. The Australian Dollar struck an 8-month high of 1.8059 in the previous session before closing the session +0.2% at 1.8170.
At 09:15 UTC, GBP/AUD is trading -0.2% at 1.8127. This is at the lower end of the daily traded range of 1.8125 – 1.8197 amid Brexit nerves and despite dire Australian data.
Brexit continues to drag on demand for sterling. Brexit trade talks continue across the week, however little if any progress has been made as the EU and the UK are struggling to agree on key sticking points such as UK fisheries and the broader approach to trade.
The lack of mention of the service sector in the trade negotiations is also unnerving investors, particularly given that the service sector is the UK's dominant sector. A think tank based at Kings College warned that this could leave a large part of the UK economy at risk of profound damage.
Adding to the Pound's woes, Bank of England governor, Andrew Bailey has pressed banks to step up their no deal Brexit preparations.
The risk sensitive Australian Dollar has outperformed the broader market over the past month and weeks owing to the growing belief that the worst of the coronavirus crisis is over and the global economy is on track to recover across the coming weeks and months.
This optimism is boosting the Aussie Dollar despite dismal data from Australia. Retail sales in April recovered slightly from the -17.9% initial estimate, to -17.7%. Given that the preliminary retail sales reading was already out, the market reaction to the revision was limited.
US – Chinese tensions have been a source of concern for Australian Dollar investors. Recent developments, however, have been supportive, with China confirming that it is continuing its purchases of soyabean from the US. Rumours had been swirling that China was halting some US farm imports, putting the US – China trade deal at risk.
---