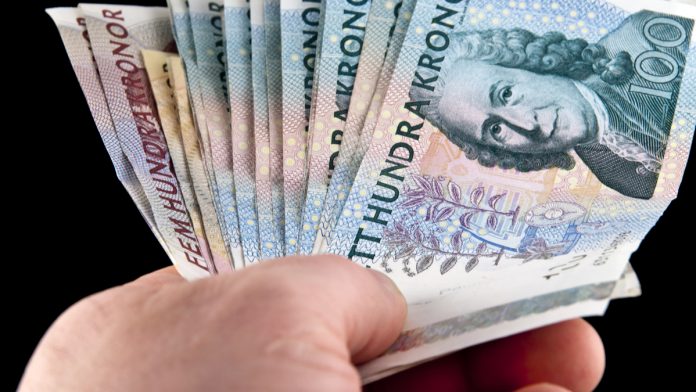 The Swedish Krona is holding steady versus the Pound on Friday, after easing mildly lower in the previous session. The Krona settled on Thursday -0.1% lower at 12.2888.
At 06:45 UTC, GBP/SEK is trading +0.1% at 12.2919 in what is expected to be a quiet session for the Swedish Krona, with Swedish banks and financial institutions closed in observance of labour day.
UK Manufacturing PMI In Focus
The Pound is edging cautiously higher as investors look ahead to the release of the final reading for manufacturing PMI. The manufacturing sector is expected to have performed better than the service sector amid lock down as those factories which manufacture essential goods remain open. However, analysts still expect a deep contraction to be confirmed in April. Analysts forecast manufacturing output slumped to 32.8 in April, whereby 50 separates expansion from contraction. A weaker reading could drag on the Pound.
The reading will illustrate the devastating impact that the coronavirus lock down is having on the UK economy. The only way that the economy can start to recover is by reopening.
The Pound perked up on Thursday after Boris Johnson announced that the UK was past the pandemic peak. He pledged to set out the UK's exit strategy next week. The prospect of strict lock down measures being eased lifted the Pound.
Sweden's Coronavirus Death Toll Rises
The Swedish Krona is expected to have a quiet session owing to the Labour Day public holiday in Sweden. With no high impacting economic data due to be released, investors will continue to monitor Sweden's coronavirus statistics. Sweden's numbers are of particular interest because the Nordic country opted avoid implementing a strict lock down policy.
Sweden recorded its second highest rise in infections on Thursday, up 790 to 21,093. The death toll reached 2462. This is significantly higher than its Nordic neighbours which recorded fatalities in the low hundreds.
President Trump drew himself into the discussion over whether Sweden's approach will work by saying that "Sweden will pay heavily for not implanting lock down". Sweden's death rate per million was 7.43 on Thursday. This was ahead of the US which recorded 6.12.
---