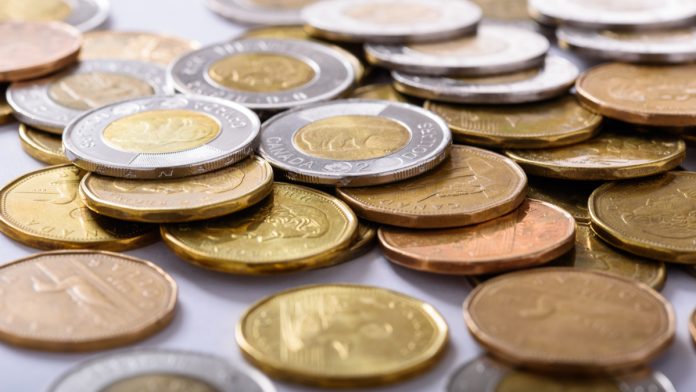 GBP/CAD has been trading sideways since yesterday, though it is bullish at the moment. Currently, the pair is trading at 1.7296, up 0.25% as of 10:55 AM UTC.
The Loonie turned bearish after yesterday's Ivey PMI report and continuous pressure from the oil prices.
On Tuesday, Ivey Purchasing Managers Index (PMI) data showed that Canadian economy activity tumbled last month to 26.0 from 54.1 in February. Analysts expected a decline to 41.0. This proves that the coronavirus pandemic hit the economy harder than anticipated.
The Ivey PMI indicator monitors the month-to-month change in economic activity based on data provided by a group of purchasing managers. The 50 mark separates growth from contraction.
The employment indicator fell to 26.8 from 54.7 in February, while the supplier deliveries index collapsed to 17.7 from 41.8.
Oil Prices Fall Amid Declining Demand
Elsewhere, oil prices are slightly declining ahead of the OPEC+ meeting scheduled for Thursday. Investors hope that the Saudi Arabia-led cartel and the group of allies led by Russia will reach consensus to cut crude output.
Oil prices have been under pressure as global demand declines. The American Petroleum Institute said yesterday that oil inventories had surged again last week. Crude stockpiles increased by 11.9 million barrels for the week ended April 3. The Energy Information Administration will release official data tomorrow.
Canada's three major oil producers said yesterday that they expect Canada would experience steep oil production cuts. Meanwhile, the Alberta provincial government is ready to join a meeting with OPEC.
Enbridge CEO Al Monaco said that between 20% and 25% of Western Canada's output might be slashed during the second quarter. The executive shared the figures during a video conference organized by Bank of Nova Scotia and Canadian Association of Petroleum Producers. Last month, Western Canada produced about 4.5 million barrels per day.
In the US, gasoline demand tumbled amid the drastic social distancing measured imposed by President Donald Trump. Sales at retail stations collapsed in the week ended March 28 by almost 50% compared to the same period last year.
Nevertheless, the pound cannot start a rally for now. Investors are waiting for updates about UK Prime Minister Boris Johnson, who had been hospitalized with worsening COVID symptoms.
---