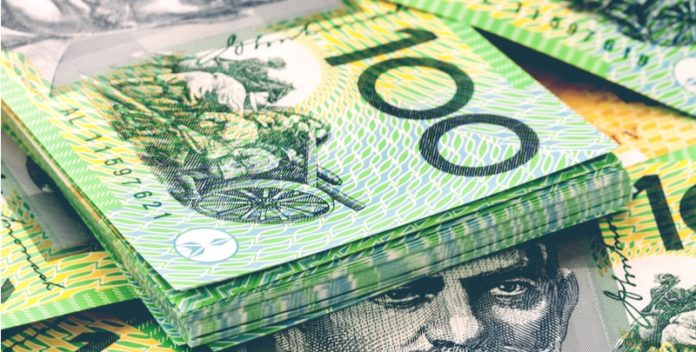 The Australian dollar is up against the US dollar on Monday.
A risk-on move across stock and bond markets helped usher the Aussie dollar higher on Monday, building on its recovery from decade-lows.
The US dollar has been treated as a haven asset in times of uncertainty and so with sentiment improved has turned lower on Monday.
AUD/USD was higher by 98 pips (+1.68%) to 0.6050 with a daily range of 0.6008 to 0.6120 as of 6pm GMT.
The currency pair rebuilt from a sub 0.60 position to just shy of 0.61 throughout the day. Last week the exchange rate lost -2.76%.
Australian dollar rises, ignoring wild oil fluctuations
The "flattening curve" of new coronavirus infections across both Australia and Europe has been a key ingredient to the move higher in risk assets on Monday. Various governments suggested the middle of April would be a time to consider cutting back on the economy-harming stay home restrictions.
Wild fluctuations in the price of oil continued but were detached from broader risk sentiment. Crude oil prices swooned 10% before rebounding to cut the losses in half on news an emergency OPEC meeting had been rescheduled from Monday to Thursday.
Last week the Australian government increased efforts to stabilise the economic impact from the coronavirus with new welfare initiatives and a program of "hibernating" businesses that have been forced to close with payments to workers and cheap bank loans.
US dollar pulls back as markets push higher
 CFTC data from last week offered some proof that the enduring strength in the US dollar is not a symptom of speculative positioning, but rather investors seeking liquidity in the form of dollars. The data showed hedged funds were not betting on a higher dollar. The USA has now taken centre stage for where the coronavirus could do most damage, keeping away speculators.
The US dollar closed mostly higher last week, getting a final boost on Friday when a huge jump in American unemployment saw investors seek the safety of cash in US dollars. Over 700,000 Americans lost their job in by far the worst month for the US labour market in over 100 months.
---