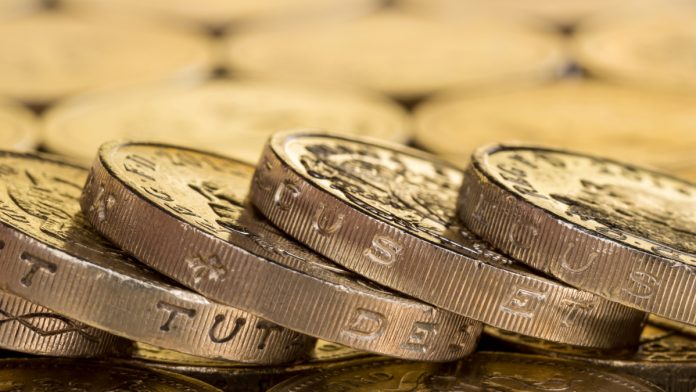 The Pound is extending gains versus the Euro for a ninth straight session and approaching a 13-week high, after jumping 1.1% higher on Thursday. The Pound versus Euro exchange rate is on track for a weekly rise of 2.2%, adding to last weeks' 2.7% increase.
As the number of coronavirus cases globally hits 1 million, the impact that the killer bug is having on the global economy is becoming increasingly more apparent.
At 06:30 UTC, GBP/EUR is trading 0.05% higher at €1.1420, as investors look ahead to service sector PMI final revisions for both from the UK and Eurozone.
Brexit Transition Date Delay Expected
The Pound is trading on the front foot amid growing expectations that the Brexit transition period will be extended beyond its current December 31st deadline. The official line from Downing Street is that the date remains. However, with no Brexit talks happening and the government only having the band width to deal with coronavirus, it is starting to look inevitable that the date will be pushed back.
Today data will remain in focus as investors continue to assess the economic impact of the measures imposed by the government to protect the public from coronavirus. The final revision of service sector activity is expected to show a downward revision to 34.8, from 35.7 as the lock down causes demand for goods and services to evaporate. The figure 50 separates expansion from contraction.
Job Losses Mount In Europe
The Euro was one of the weakest major currencies in the previous session, which is perhaps no surprise given the impact that coronavirus is having on the eurozone economy.
Spain, which has over 102,000 coronavirus cases and a death toll of over 10,000 has been on lock down since mid-March. The restrictions placed on the public have resulted in a huge demand shock to the economy causing many businesses to lay off staff or collapse. Spain reported its biggest rise in jobless claims ever. 800,000 people lost their jobs in Spain last month alone.
France also reported 4 million had applied for temporary unemployed benefits, this accounts for around 20% of Frances private sector workforce.
Today the service sector will be under the spotlight as investors look ahead to the PMI final revision for March. Analysts are expecting activity in the sector to have contracted further to a record low of 28.2, down from the earlier reading Of 28.8.
---