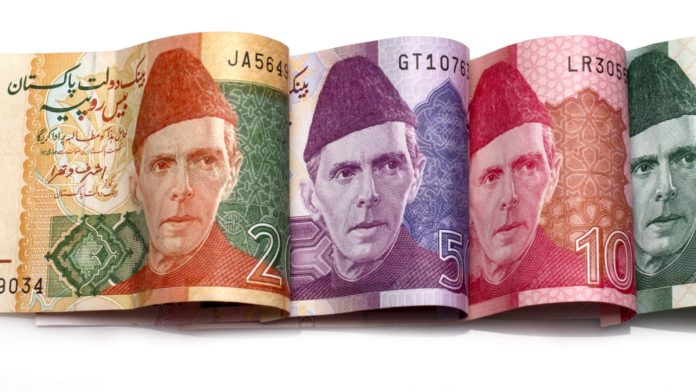 The Pakistani Rupee has plunged versus the US Dollar on Thursday in its third straight session of losses, as optimism in the global markets fade. The Pakistani Rupee has declined by over 3% versus the US dollar on the open market so far this week.
At 10:15 UTC, USD/PKR was trading at 162.5, down from the all time high and daily high of 166.75.
Pakistani Rupee Declines As IMF Help Requested
The Pakistan Rupee continues to be hit by the coronavirus outbreak. The outbreak is pummelling risk sentiment, resulting in investors selling out of riskier currencies such as the Pakistani Rupee. However, the coronavirus outbreak is also having a direct impact on the Pakistan economy.
According to Reuters, Pakistan is seeking another $1.4 billion loan from the International Monetary Fund (IMF) to help is deal with the economic slowdown from coronavirus. Pakistan will also be seeking further support from the World Bank and Asian Development Bank.
Just last year the IMF agreed Pakistan's 13th bailout package since the late 1980's, a three-year rescue deal as the country struggles with balance of payments.
Earlier this week, the State Bank of Pakistan cut interest rates by 250 basis points to 11% whilst also announcing a package of measures to help poorer workers and the broader economy and cushion them from the coronavirus hit.
Record High Initial Jobless Claims Expected
US Dollar investors will turn their attention to initial jobless claims data. Analysts are expecting the number of initial claims to soar to anywhere between 1 million to 4 million, as business across the US close to prevent the spread of coronavirus and staff are laid off to control costs.
To put the number of claims into perspective, last week's claims were just 281,000, and the week before initial claims were 211,000. The highest level of initial claims recorded was in 695,000 in 1982, followed by 665,000 in March 2009, during the financial crisis.
---