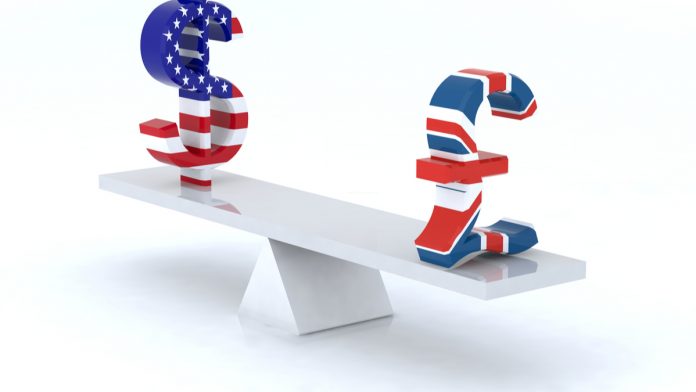 The British pound is higher against the US dollar on Wednesday.
The pound saw some volatile trading after news broke that Prince Charles, the first in line to the British throne had contracted the coronavirus.
The dollar continues to trade on the softer side on waning demand for a haven. As Wall Street opened on Wednesday, the Dow Jones Industrial Average added to its massive 11% lift and biggest daily gain since 1933.
GBP/USD was up by 78 pips (+0.66%) to 1.1834 with a daily range of 1.1640 to 1.1974 as of 5pm GMT.
The currency pair has been at its highest in a week before it tanked 300 pips midday but it had eared back half the losses as the afternoon went on, rising back above 1.18.
Pound volatile on news Price Charles has COVID-19
The British pound backtracked sharply in the afternoon when it flashed across newswires that the future King of England had the coronavirus. But losses were pared when reports were that he was in good health and feeling limited symptoms.
The pound has risen to weekly highs in response to the improved mood across markets, caused by the passing of a new $2 trillion US fiscal stimulus package.
The pound is especially exposed to the coronavirus because the existing uncertainty of Brexit and what it means for international trade. If the United States can minimise the time it spends in lockdown and recover from any recession quickly, there is better chance of the UK securing a US trade deal.
Dollar pulls back after US Senate passes coronavirus stimulus bill
The dollar has been pulling back in the days leading up to the passing of the US stimulus bill following new emergency easing measures from the Federal Reserve.
Still, the move lower in the greenback has been limited and stands in stark contrast to the huge 11% daily jump in US stock markets.  That size stock market rise is more characteristic of the kind of emotional trading seen in a bear market, meaning the dollar may still rebound if sentiment sours again.
---