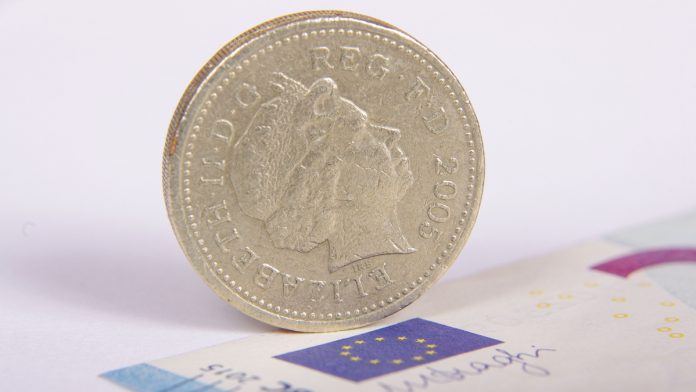 Pound sterling is up against the euro on Thursday afternoon after news broke that UK Chancellor Sajid Javid resigned and will be replaced by Richi Sunak during the government cabinet reshuffle. Markets are interpreting the change in government personnel as opening the door to fiscal stimulus.
GBP/EUR was higher by 75 pips (+0.63%) at 1.1992 with a daily price range of 1.19 to 1.201 as of 1pm GMT. The currency pair had been mostly flat but jerked higher in the late morning in London, taking out the key 1.20 level for the first time since December. Today's gains add to a weekly tally of +1.81%.
GBP/EUR: GBP reacts positively to Javid quitting
The UK government had scheduled a cabinet reshuffle of key ministers but in a surprise development, the UK Chancellor of the Exchequer Sajid Javid, who was supposed to be staying in the role chose to quit. The role of Chancellor is thought of as the second most powerful position in the UK government because it heads the Treasury, which controls the country's finances.
The British pound is reacting so positively to the news because investors are interpreting this as more evidence that the new Conservative government plans to go on an infrastructure spending spree. Higher government spending typically causes an increase in economic growth. Although over the long term it can crowd out private investment.
EUR at its lowest vs USD since 2017
The euro is falling to multi-year lows across multiple currencies. Against the US dollar it is at its lowest since 2017 and against the Swiss franc it is at its lowest since 2015. Against the British pound, the euro is testing the lows made in December. A break below that December low would mark its weakest level since 2016.
The prospect of a recession in Germany and dovish central bank policy are two of the biggest drivers of euro-weakness. A contraction in manufacturing in Germany could mean that another negative GDP figure is reported for the fourth quarter, marking the second in a row and a technical recession.
New ECB President Christine Lagarde defended the stimulus programs the bank has enacted to the EU parliament, which investors are assuming means she plans to continue with them after her strategic review.