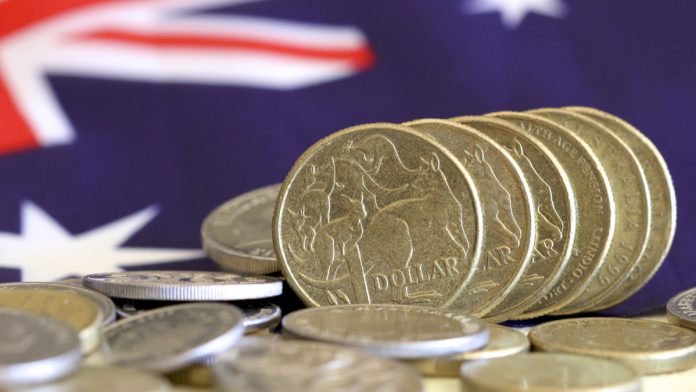 The Australian dollar is higher against the US dollar on Thursday.
The Aussie benefited from buoyant stock markets and a stark rebound in oil prices, which have risen over 50% after touching two-decade lows this week.
The US dollar pas dragged down by talk of more routes to monetary financing in the United States via municipal bond purchases.
AUD/USD was up by 54 pips (+0.84%) to 0.6376 as of 6pm GMT.
The currency pair reached new highs for the week but remains just below last week's monthly high. Yesterday the exchange rate gained +0.68% bringing the weekly total just into the black by +0.11%.
Australian dollar gains despite jump in early pension withdrawals
The Aussie dollar continues to press into monthly highs as the number of cases in Australia drift lower and China, its biggest customer builds on its economic recovery.
But Australia itself has not been devoid of economic effects from the pandemic. In a sign of the financial stress being felt by the population, Treasurer, Josh Frydenberg announced that 456,000 Australians have applied for early access to their superannuation pension scheme. Separately the Prime Minister Scott Morrison said there have been over 500,000 applications for jobseeker applications, which is more than is usually received in a year.
US dollar hit by Fed money printing schemes
Another eye-watering week of American job losses alongside rumours that the Federal Reserve will be adding to municipal state and city bond purchases weighed on the dollar. US weekly jobless claims reached 4.43 million versus the 4.4 million forecast.
The Federal Reserve is planning to buy more local debt up to 2-years in maturity according to the Wall Street journal. The moves on top of all the other programs added by the central bank push the message that it is unconcerned about moral hazard or the devaluation of the dollar that comes with backstopping so much American debt with new money.
A concurrent rally in the price of gold, which is nearing 8-year highs, tells a story of investors protecting themselves from fiat currency debasement led by the United States.
---