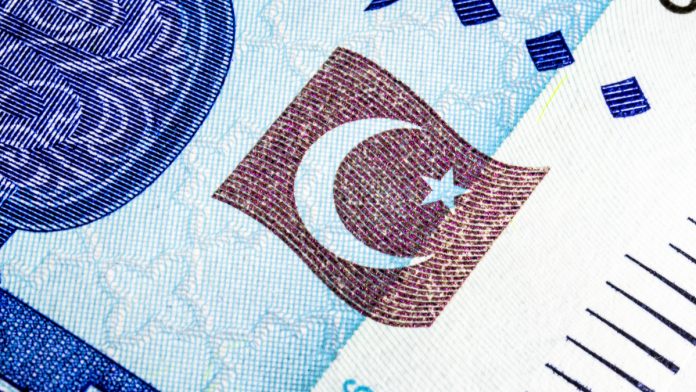 The USD to PK exchange rate closes below the soft peg 155.00 for seven consecutive weeks. At the foreign exchange market, Pakistani Rupee closed slightly lower at 154.60 compared to the previous weekly close 154.70. The State Bank of Pakistan (SBP) reported that in the open market Rupee's value fluctuated between Rs 154.91 and Rs 154.50 respectively.
Pakistani Rupee has benefited from the flow of foreign investment into the domestic debt market. According to a report released by the State Bank of Pakistan on Thursday, Pakistan received a net flow of Foreign Direct Investment (FDI) worth $536 million in short-term treasury bills
In other news, the UN forecast the Pakistan economy to grow by 3.3% in the fiscal year 2019-2020. According to the UN's World Economic Situation and Prospects (WESP) report, Pakistan's economy is expected to slow down and slip to 2.1% next fiscal year. The UN forecast is more pessimistic than the Word Bank forecast which projects a 2.4% growth rate.
The gains in the emerging market currencies have been motivated by improving risk-on sentiment among investors. The signing of the phase-one trade deal between the US and China has strengthened the risk-on sentiment.
Elsewhere, China's economic growth hit its weakest annual growth rate in 29 years. The world's second-largest economy only grew by 6.1% in 2019 compared 6.6% growth rate in 2018. The signing of the phase-one trade deal is expected to revive the growth rate in mainland China.
The benchmark equity index Karachi Stock Exchange KSE-100 Index registering a gain of 0.24%, after it settled at 43,167 on Friday, and was seen trading on Monday morning Pakistan trading hours at 42,850 down -0.74%. Year-to-date the Pakistan stock exchange market is up around 5.19%.
The Pakistan 10-year government bond yield gaped higher and closed at 11.295 versus 11.043 previous closing rates.
On the other hand, the dollar index, which gauges the greenback's strength against a basket of major currencies, settled at 97.64 on Friday.
During early Asia trading hours, the USD/PKR exchange rate was seen stabilizing at 154.60.