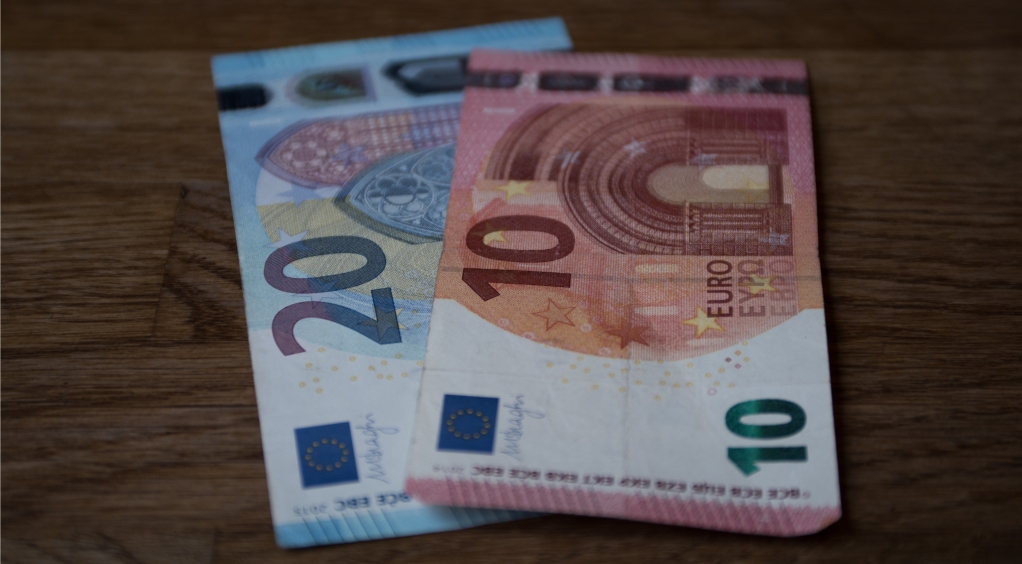 The euro US dollar exchange rate seesawed between gains and losses on Thursday, before closing the day at approximately the same level that it started the day at. The pair is has pushed through US$1.1150 at the start of trading on Friday.
The euro gained some ground on Thursday, as investors reacted to better than forecast eurozone GDP data. The data showed that eurozone growth defied expectations, increasing 0.2% in the third quarter. This was in line with growth in the second quarter, but slightly ahead of the 0.1% that analysts forecast. The data eased fears that the bloc was heading towards recession.
Eurozone inflation data was slightly more disappointing. Inflation increased just 0.7% year on year in October, down from 0.9%.  Christine Lagarde will be concerned about inflation as she begins her new role as President of the European Central Bank. The ECB eased monetary policy in September. Weak inflation could mean that the ECB will be forced to take further action.
NFP To Drag On Dollar?
The dollar traded lower versus almost all its peers on Thursday as investors continued to digest the Federal Reserve's stance from earlier in the week. Whilst the Fed was upbeat over the US economy and cut interest rates as planned, investors were disappointed by the fact that the Fed isn't interest in hiking interest rates either.
Thursday's inflation figures missed analysts' expectations. However, more importantly investors are concerned about today's non-farm payroll figures.
Analysts are expecting 85,000 new jobs to have been created in October. This is short of the 135,000 jobs created in September. Analysts also expected unemployment to tock higher to 3.6% and average hourly earnings to increase 0.3% month on month or 3% annually, up from 2.9% annually in September.
So far, the US labour market has remained resilient even as the US manufacturing sector experienced a slump. Investors will be watching carefully to see is there are any signs of cracks appearing in the labour market. The ADP private payroll report was stronger than forecast which is a good sign today's NFP given the strong correlation. However, jobless claims have risen, and consumer confidence is falling indicating that a weaker figure could be on the cards. Any sign of weakness could drag the dollar lower.
What do these figures mean?
When measuring the value of a pair of currencies, one set equals 1 unit and the other shows the current equivalent. As the market moves, the amount will vary from minute to minute.

For example, it could be written:

1 EUR = 1.12829 USD

Here, €1 is equivalent to approximately $1.13. This specifically measures the euro's worth against the dollar. If the U.S. dollar amount increases in this pairing, it's positive for the euro.

Or, if you were looking at it the other way around:

1 USD = 0.88789 EUR

In this example, $1 is equivalent to approximately €0.89. This measures the U.S. dollar's worth versus the euro. If the euro number gets larger, it's good news for the dollar.
---
Currencylive.com is a site operated by TransferWise Inc. ("We", "Us"), a Delaware Corporation. We do not guarantee that the website will operate in an uninterrupted or error-free manner or is free of viruses or other harmful components. The content on our site is provided for general information only and is not intended as an exhaustive treatment of its subject. We expressly disclaim any contractual or fiduciary relationship with you on the basis of the content of our site, any you may not rely thereon for any purpose. You should consult with qualified professionals or specialists before taking, or refraining from, any action on the basis of the content on our site. Although we make reasonable efforts to update the information on our site, we make no representations, warranties or guarantees, whether express or implied, that the content on our site is accurate, complete or up to date, and DISCLAIM ANY IMPLIED WARRANTIES OF MERCHANTABILITY OR FITNESS FOR A PARTICULAR PURPOSE. Some of the content posted on this site has been commissioned by Us, but is the work of independent contractors. These contractors are not employees, workers, agents or partners of TransferWise and they do not hold themselves out as one. The information and content posted by these independent contractors have not been verified or approved by Us. The views expressed by these independent contractors on currencylive.com do not represent our views.